Apple Maps expands Spotlight Suggestions to 3 new countries, adds Flyover and traffic locales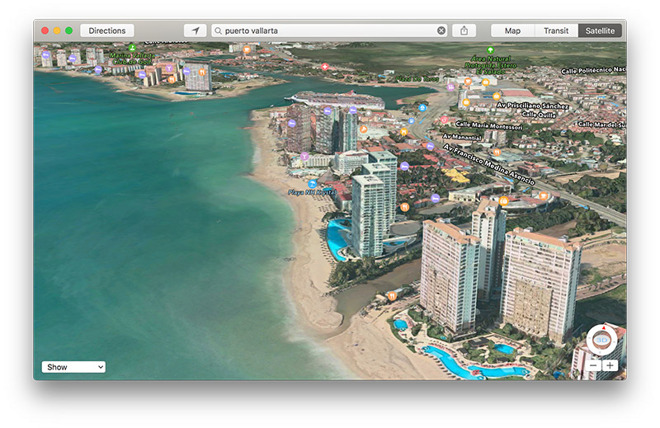 AppleInsider may earn an affiliate commission on purchases made through links on our site.
Apple in an update to its Apple Maps product on Thursday rolled out new coverage areas for Flyover and traffic services, while activating Spotlight Suggestions in three countries.
The Spotlight Suggestions additions are arguably the most significant facet of today's services expansion. Now available in Denmark, Norway and Sweden, the feature lets users search the web, iTunes, the App Store and local files from a single location, specifically Spotlight. The service is accessible on both iOS and Mac devices.
Flyover, Apple Maps' tentpole 3D imagery feature, gained coverage in two new locations as part of today's update, with the service now available in Akron, Ohio and Puerto Vallarta, Mexico. The feature combines high-resolution photographs with three-dimensional renderings to give users a birds-eye view of major metropolitan areas.
Finally, real-time traffic information is now available in Thailand. Like other navigation products, Apple Maps collects local road traffic data for display on iOS and OS X maps. The feature also ties in to iOS proactive assistance services that notify users when to leave for an appointment based on traffic conditions.
Today's changes were logged on Apple's iOS 9 feature availability webpage.
Apple has regularly rolled out updates to its in-house mapping service since the product launched on iOS in 2012. Earlier this month the company activated transit directions in Portland, Oregon and Montreal, and in March introduced five countries (1, 2) to Nearby search.