Apple Watch shipped 2.2M units in March quarter, but lost marketshare, estimates claim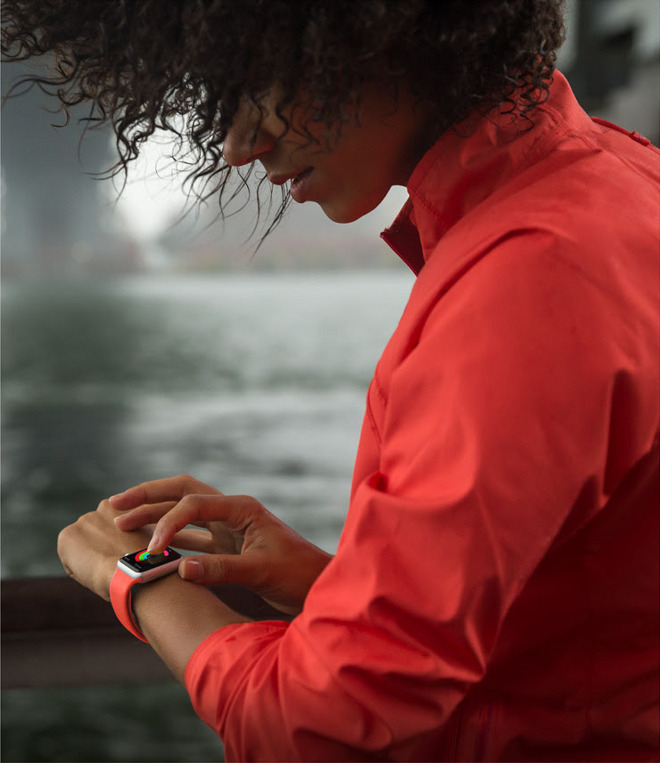 AppleInsider may earn an affiliate commission on purchases made through links on our site.
Apple shipped about 2.2 million Apple Watches in the March quarter, although it still saw its share of the smartwatch market slip to 52.4 percent, according to research estimates published on Thursday.
In the December quarter, the company controlled 63 percent of the market with 5.1 million units, Strategy Analytics said. The dip comes on top of an expected seasonal decline in industry shipments, which fell from 8.1 million during the holidays to 4.2 million.
Strategy Analytics explained the shift in market control by pointing to rising competition from Motorola, LG, and others, even if Apple still holds a commanding lead. Samsung — Apple's biggest individual rival in the smartwatch space — actually saw its share decline as well, sliding from 16 percent (1.3 million units) in the December quarter to 14.3 percent, or just 600,000 units.
Apple has yet to publish any official sales data for the Watch, leaving researchers to calculate their own numbers based on sources like retail traffic and segment revenue.
During the company's quarterly results call, CEO Tim Cook would only say that Watch sales met Apple's expectations in the March quarter, and that he expects the device to follow seasonal patterns akin to iPods. He also repeated a claim that the Watch sold more units in its first year than the iPhone did in its own. The Watch, however, has had the benefit of wider distribution, and a radically different market for "smart" products than that of 2007.
A director at Strategy Analytics, Cliff Raskind, argued that the "honeymoon for version 1 of the Apple Watch is over," and that the success of a second-generation model will be linked to offering better apps, plus features like cellular connections and improved battery life.