Apple will attempt data extraction on iPhone of teen lost at sea, report says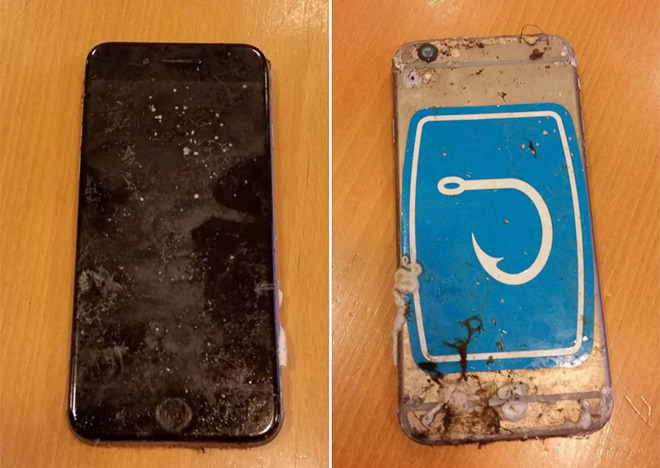 Apple forensics experts will attempt to extract data from an iPhone 6 used by missing Florida teen Austin Stephanos, who was presumed lost at sea some nine months ago, a lawyer representing the Stephanos family said Friday.
An attorney for William Blu Stephanos, Austin's father, revealed the news during a court hearing regarding how best to preserve Austin's iPhone 6, which was recovered from a small fishing vessel last month, reports NBC News. Apple has yet to confirm its involvement, but reports last week suggested the company was willing to cooperate in data recovery efforts.
Investigators hope the device holds clues concerning the status of Austin and his shipmate Perry Cohen, who went missing during a fishing trip off the coast of Jupiter, Florida, last July. Both were 14 years old at the time.
Experts face a daunting challenge in examining Stephanos' iPhone. The unit was stored in a compartment onboard the boys' small boat, which was recently discovered floating adrift about 100 miles off the coast of Bermuda. Waterlogged and non-operational, the iPhone 6 has been subjected to eight months of exposure to a harsh environment.
"That phone has been submerged in the sea. That phone has to be sent to Apple as soon as possible for preservation," the attorney said.
Last week, officials from the U.S. Coast Guard and Florida Fish and Wildlife Conservation Commission confirmed the 19-foot vessel to be the same boat carrying Stephanos and Perry when they went missing. The ship was first located during an initial air and sea search mission last year, but was set adrift before Coast Guard salvage teams were able to tow it ashore. A faulty data buoy was blamed for the mishap.
In the intervening days, the Perry family filed suit against Stephanos and the Florida wildlife commission to keep the iPhone preserved and in government hands, citing potential risk factors involved in invasive data extraction techniques. State investigators released a report suggesting the boys' disappearance could be the result of foul play, but didn't go so far as to conduct a criminal investigation. As such, wildlife officials ultimately returned the phone to the Stephanos family.
Both families have agreed to send the device off to Apple for examination.