Apple stock posts longest losing streak in 18 years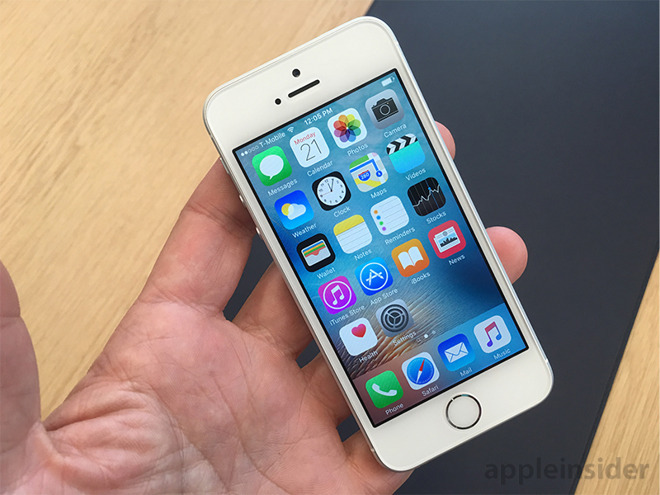 In the aftermath of Apple's disappointing earnings report that brought news of a slowdown in worldwide iPhone sales, the company's stock price dropped for the eighth consecutive day on Monday, a losing streak not seen since 1998.
While not a precipitous decline, AAPL shares started the slide at $107.13 on April 20, ending Monday at $93.64, down 0.1 percent on the day. Apple's stock price has been in decline since April 12, but the 8-day losing streak is its longest since July 27, 1998. For reference, that's the same year Apple introduced iMac to the world.
Investors treating AAPL like a growth stock have been shedding shares over the past few weeks in preparation of what Apple warned would be the first year-over-year decline in iPhone sales since the device launched in 2007. Actual figures for the second quarter of 2016 stood at $50.6 billion in revenue buoyed by 51.2 million iPhone sales, near the upper end of Apple's guidance.
With warnings of a continued slowdown for the current quarter, especially in important growth markets like China, some pundits believe Apple hit peak iPhone with 2014's iPhone 6 and 6 Plus. And without a clear view of the road to come, combined with supposedly soft Apple Watch sales (Apple has not released Watch numbers, but says sales are exceeding internal estimates), investors banking on perpetual growth are getting cold feet.
In an attempt to stop the bleeding, Apple CEO Tim Cook made a rare appearance on CNBC's "Mad Money" earlier today, calling the Street's response to last week's earnings call a "huge overreaction." Aside from an "exciting" product pipeline — Apple's pipeline is never not exciting to execs — Cook reminded host Jim Cramer that iPhone is performing well amid a tumultuous smartphone market.
In China, a huge market expected to one day surpass the U.S. in terms of revenue, iPhone is bringing in switchers at rates up 40 percent for the first half of 2016. Upgrades were soft in the region, as they were globally, but Apple's business there in constant currency grew 70 percent over the past two years.
Despite a 26 percent year-over-year downturn in Greater China revenue, Cook voiced optimism about Apple's prospects in the region. In today's "Mad Money" interview, Cook pointed to the potential of China's growing middle class, an asset often referenced by the Apple chief that was somehow overlooked during last week's call.
"I think the long-term thesis is intact, there has never been anything like it in the history of the world," Cook said. "And I'm still as optimistic as I've ever been."
Beyond China, Cook made multiple mention of India as another huge growth market. The country is set to roll out LTE technology in 2016, meaning more customers will adopt iPhone and the company's sticky ecosystem. That last bit is important for Apple, especially in the face of slowing hardware churn. The company's services business, which includes iTunes, iCloud and other products, was one of few bright spots it could point to in the most recent earnings report.
As of this writing, AAPL shares are up 0.18 percent in after-hours trading.