Apple hires Google X lab cofounder, former Nest head of technology to work on health projects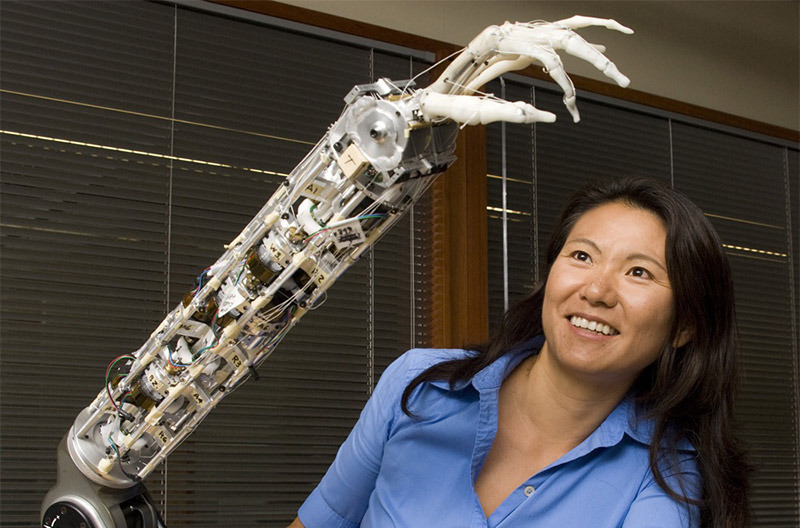 Apple recently expanded its health technology team in a big way with the hire of Yoky Matsuoka, a robotics expert who co-founded Google's experimental X labs and most recently served as head of technology at Nest.
According to Fortune, Matsuoka is working on health initiatives under Apple COO Jeff Williams, who leads a variety of groups handling HealthKit, ResearchKit and the new CareKit app building framework, among other projects.
Matsuoka, originally from Japan, attended the University of California, Berkeley, where she became interested in robotics. After receiving a PhD in electrical engineering from MIT, Matsuoka worked at Barrett Technology, where she developed software for the groundbreaking BarrettHand prosthetic. Her research and contributions to the fields of neuroscience and robotics — "neurobotics" — garnered multiple awards, including a 2007 grant from the prestigious MacArthur Foundation.
She later spent time teaching robotics at Carnegie Mellon University and the University of Washington in Seattle. Coincidentally, Matt Rogers, a former Apple engineer who co-founded Nest with "godfather of the iPod" Tony Fadell, was one of Matsuoka's students at Carnegie Mellon.
Following her stint at UW, Matsuoka moved to Google in 2009 to help build out that company's X research and development facility. In 2010, Matsuoka joined Rogers at Nest as head of technology, where she created the user interface and learning algorithms for the Nest Learning Thermostat. She announced her departure from Nest shortly after Google acquired the company in 2014.
Most recently, Matsuoka said she was joining Twitter, but an illness sidetracked those plans.
It is unclear what, exactly, the robotics expert will be doing at Apple, though the company currently has a number of health-related initiatives in the works. Technology derived from those projects has for the most part been limited to Apple Watch, specifically Apple's heart rate monitor.