Apple releases fourth betas of iOS 9.3.2, OS X 10.11.5 to developers, public testers [u]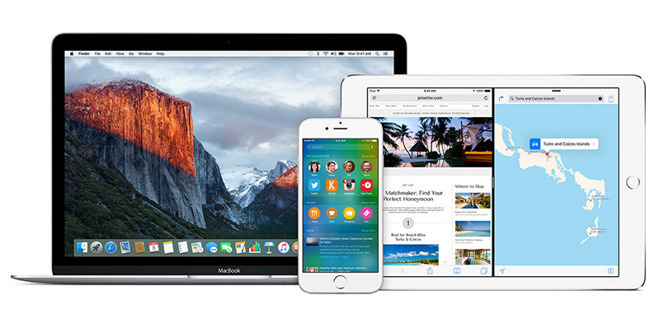 AppleInsider may earn an affiliate commission on purchases made through links on our site.
Apple on Tuesday issued the fourth pre-release beta builds of iOS 9.3.2, OS X El Capitan 10.11.5 and tvOS 9.2.1, giving developers the ability to test the software before its official launch. Public beta testers also got their hands on the latest builds of iOS and OS X [updated].
iOS 9.3.2 beta 4 is identified as build 13F68. OS X El Capitan 10.11.5 beta 4 is build 15F31a, and tvOS 9.2.1 beta 4 is 13Y772.
Immediately following the release to developers, members of the public were also given the fourth betas of iOS 9.3.2 and OS X 10.11.5 on Wednesday. There is no public beta for tvOS, nor watchOS.
Among what are presumably number of bug fixes in iOS 9.3.2 is the ability to enable Night Shift while in Low Power Mode. This was either intentionally or accidentally disabled in iOS 9.3.1, and is now being restored.
Gamers should also find relief from a killer Game Center bug that causes crashes and makes many turn-based games all but impossible to play.