Apple TV sales surge with hardware refresh, but still rank 4th in US streaming device market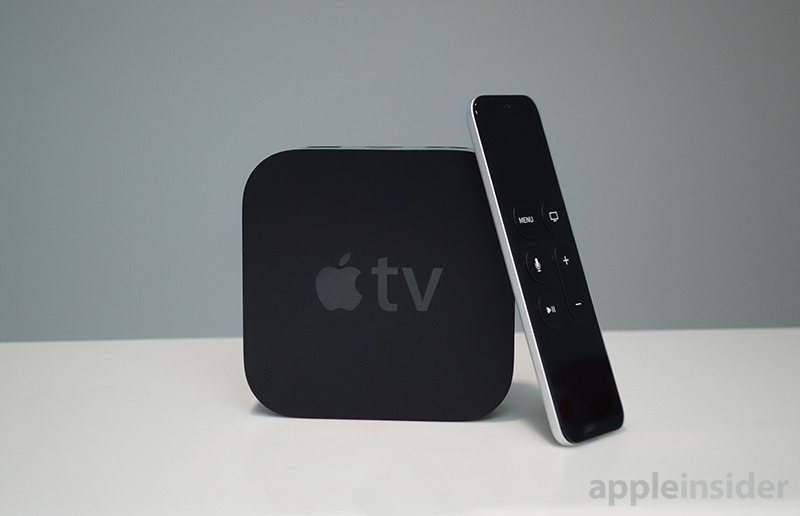 A new survey of U.S. broadband households recently purchased a streaming media player has found that Roku continues to own the largest market share, while the Apple TV sales have greatly increased since last year's update. However, no one device controls a majority of the market, leaving the race for a winner still wide open.
New data from Parks Associates published on Tuesday has estimated HDTV streaming video players sold from the first quarter of 2015 to the first quarter of 2016. The firm's findings show Roku in the lead with 30 percent of total sales over the one-year period.
Apple TV, which was updated last fall to a new model with a dedicated App Store, came in fourth with 20 percent of sales. Finishing ahead of it were Google and Amazon, both with 22 percent.
One factor in Apple's fourth-place finish was price: About half of streaming devices sold in 2015 were low-cost "sticks" that offer basic streaming and app functionality, like Google Chromecast or Amazon Fire TV Stick. Park Associates found that three-quarters of Amazon's sales and one-third of Roku's were streaming sticks.
However, Apple saw a big boost in marketshare thanks to the launch of the fourth-generation Apple TV with Siri remote. Of the four largest manufacturers, Apple saw the greatest unit sales increase year over year, and its share of sales in 2015 was 50 percent higher than in 2014.
A year prior, Roku had a 34 percent share of sales, Chromecast was at 23 percent, Amazon Fire TV was 16 percent, and Apple TV accounted for 13 percent.
Apple continues to sell the third-generation Apple TV, which lacks the Siri remote and App Store, for $69, in a bid to fend off low-cost options like the Chromecast. But the fourth-generation Apple TV has a starting price of $149 for 32 gigabytes of capacity, bumping up to $199 for 64 gigabytes, putting it in a price category much higher than most of its competitors.
In contrast, the Amazon Fire TV stick is priced at $39.99 with a standard remote, or $49.99 with Voice Remote. And Roku's most expensive fourth-generation model, which is capable of streaming 4K video content, costs $119.99.