Outlandish 'iPhone 7' chassis shell features quad speakers, new camera layout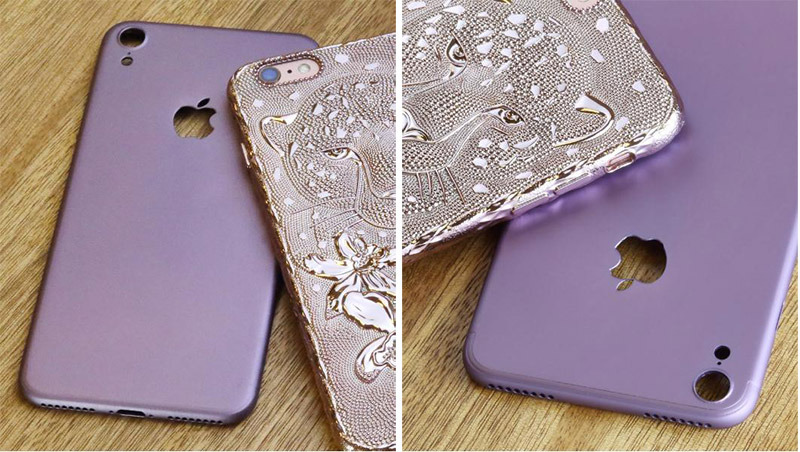 A set of highly questionable photos posted to the web on Saturday supposedly show an "iPhone 7" rear casing sporting a quad-speaker array and vertically arranged rear camera, microphone and True Tone flash module, both hallmark design features seen on Apple's 9.7-inch iPad Pro.
According to a user on Chinese website TouTiau.com, an Italian iPhone accessories maker created the purple prototype based on schematics received from an unnamed source within Apple's supply chain. The firm's designer subsequently showed off the shell in a video advertisement for a recently launched iPhone case product.
As the part's origins and design are highly suspect, the following is offered only for purposes of discussion.
The purported part carries over the porthole style speaker grille introduced with iPhone 6, but instead of a single vent there are four eight-hole ducts, one at each corner. To be considered legitimate, one must believe Apple discovered a way to shrink down its speaker modules to minuscule proportions, and also plans to anchor three of them to the next-gen handset's display. Apple is indeed rumored to do away with the 3.5mm headphone jack in favor of a second speaker, but it's worth noting the analog receptacle is about five times smaller than iPhone's current loudspeaker box.
A shallow trough can be clearly seen at the bottom-right corner of the purple shell, nearly identical to a corresponding cutout on iPhone 6s. Similar speaker seats are not seen at the remaining three corners, nor does the part come with an attachment framework built into its side rails. Also not shown: a new spot for multi-band antenna normally situated opposite the iSight camera, a slightly important piece of equipment. Interesting.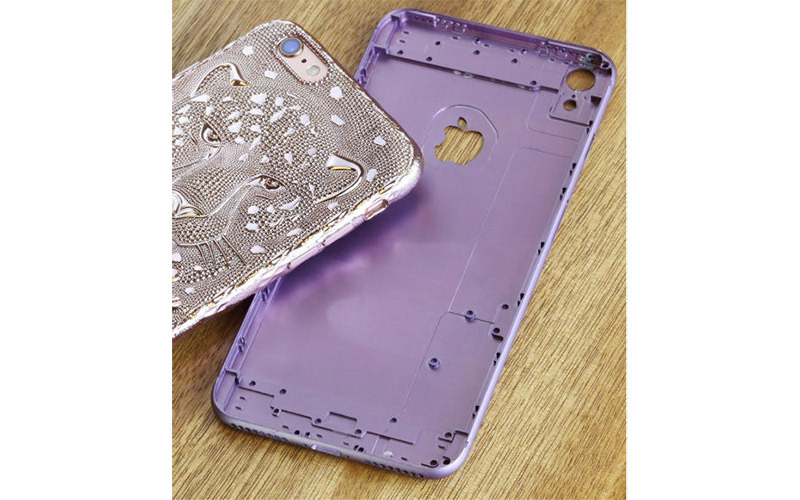 With iPhone, internal space is always at a premium. To the undoubted horror of Jony Ive, Apple last year was forced to build iPhone 6s slightly thicker than its predecessor to accommodate the company's new 3D Touch display, an assembly that slaps a capacitive sensor array onto the usual backlight, filter, LCD and touchscreen component package. It is highly unlikely that Apple will be able to incorporate similar technology and three extra speakers into "iPhone 7" without making the kind of design modifications that would throw Ive into a deep funk.
The second major design change comes in a rearranged rear camera setup. Instead of lining up horizontally, the prototype shows openings for the camera, microphone and flash stacked vertically. Assuming the part is valid — a bold assumption — Apple might be looking to make room for new internal components (not a speaker), as a repositioning of iPhone's flash and mic pose no operational value.
Other minor tweaks follow recent rumors and parts leaks, like truncated antenna bands.
Given the above, perhaps the only thing today's "leak" proves is that iPhone rumor season is in full swing.