Apple supplier Broadcom forecasts sales surge in preparation for upcoming 'iPhone 7' launch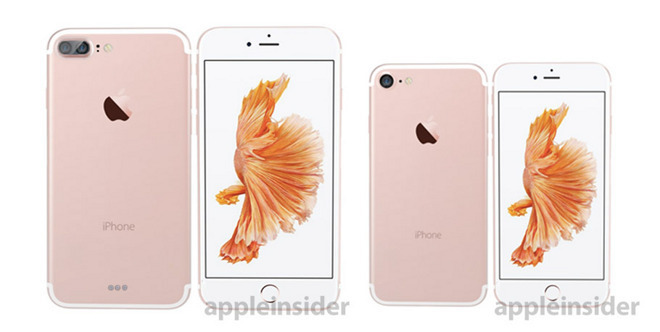 Wireless chip supplier Broadcom is anticipating revenues in the current quarter to rise over 20 percent sequentially as the firm prepares for the launch of Apple's next-generation iPhone models, the company's CEO revealed late on Thursday.
"It's largely the certain North American company that's driving the bulk of the growth," Hock Tan said during a conference call overheard by Bloomberg. "It's the beginning of the ramp for their next-generation phone."
Broadcom's wireless revenues are expected to increase in the "mid-20 percent" range in a quarter ending July 31, Tan said. Apple's primary manufacturing partner — Foxconn — accounts for over 10 percent of all Broadcom sales.
The forecast suggests that Apple is indeed preparing to launch new iPhones in its usual September window, calling on suppliers to deliver parts in time for assembly. It may also hint that the company is expecting normal demand levels, at least in terms of the initial launch.
Reports have indicated that the base-level "iPhone 7" will be a relatively modest upgrade, although aside from the usual processor and camera sensor improvements it may also ditch a 3.5-millimeter headphone jack, gain optical image stabilization, and offer a 256-gigabyte option. The default amount of storage could be raised to 32 gigabytes, reflecting the worsening limitations of 16 gigabytes on modern smartphones. Many competing phones are already using 32 gigabytes by default.
"Plus" models of the phone are predicted to include a dual-lens camera and a Smart Connector, helping to differentiate them beyond simply having a larger 5.5-inch screen. The new camera technology may require 3 gigabytes of RAM as well, instead of a standard 2.