Apple's 'Hey Siri' helps mom call ambulance, saves life of baby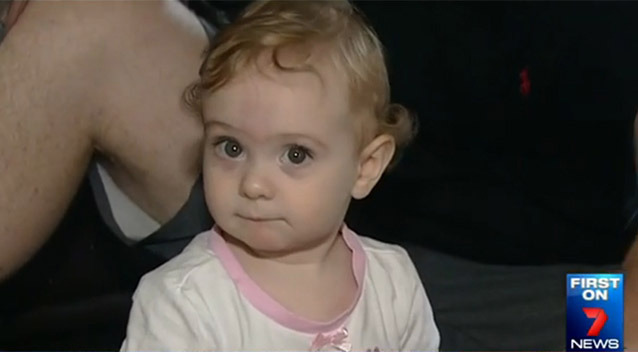 Siri is expected to gain volumes of new skills if and when Apple releases a rumored software development kit, but it was the virtual assistant's existing abilities that recently proved critical in preserving the life of a baby girl.
Stacey Gleeson will never turn Siri off again. In March, Apple's voice-recognizing assistant called an ambulance on Gleeson's behalf, affording the Cairns, Australia, mother critical seconds that helped save the life of her daughter, reports Australia's 7 News.
Recalling the incident, Gleeson said she checked in on her one-year-old, Giana, after noticing the child had turned blue on the baby monitor. Giana had stopped breathing. In a panic to clear Giana's airways, Gleeson dropped her iPhone on the floor. Luckily, Apple's "Hey Siri" feature was activated, meaning iPhone was listening for the trigger phrase, ready to accept commands.
By the time the ambulance arrived, Giana was breathing again. But the clutch voice-activated call to first responders freed Stacey's hands for those precious seconds in which Giana was brought back from the brink.
The Gleesons encourage everyone to learn about their smartphone's capabilities, especially iPhone owners who have access to always-on "Hey Siri." Powered by Apple's M9 motion coprocessor, the functionality is currently limited to iPhone 6s and 6s Plus handsets. Those interested can switch "Hey Siri" on by visiting Settings > General > Siri and activating Allow "Hey Siri".
In a somewhat amusing testament to the feature's effectiveness, the 7 News report that originally aired on TV censored "Hey Siri" references to avoid triggering the feature on iPhones of viewers at home.
Apple is anticipated to announce an SDK for Siri at the Worldwide Developers Conference keynote on Monday. In addition, there are rumblings that the company will finally bring the digital assistant to Mac with OS X 10.12, also slated to debut at WWDC next week.