Apple continues push for professional users in China with Logic Pro X update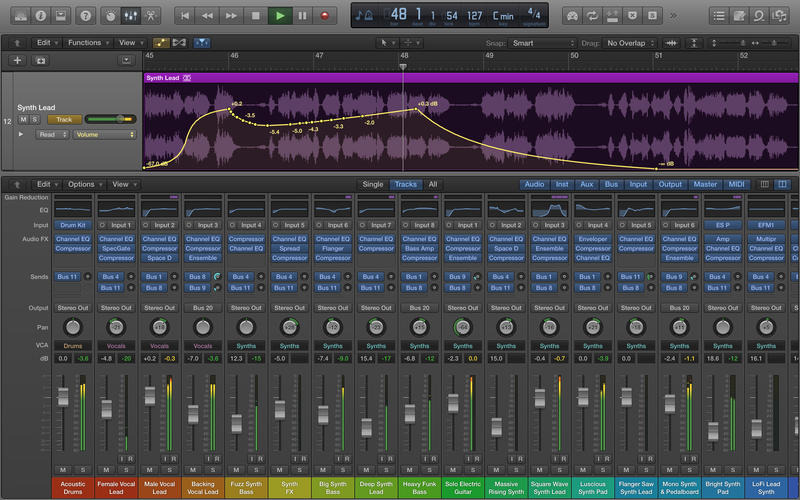 Apple's professional-grade audio editing app, Logic Pro X, was given a significant update on Thursday, adding a number of fixes and enhancements, including more than 300 new Chinese instrument Apple Loops.
Logic Pro X version 10.2.3 is now available to download on the Mac App Store. It's a free upgrade for existing owners, or a $199.99 purchase for new users.
The addition of China-focused features comes less than a month after Apple's more entry-level app, GarageBand, also added Chinese music and instruments, as well as localized social media sharing. The updates are part of Apple's continued push to drive adoption of its hardware and platforms in the nation of over 1 billion people.
Beyond the 300 new Chinese instrument Apple Loops, the new Logic Pro X update adds a number of new capabilities. They are:
Crossfades between comp sections in Take Folders can now be graphically edited
Improves sound quality for Flex Pitch editing
7 additional plug-ins have been redesigned to add Retina support and improve usability
New Loudness Meter plug-in provides support for LUFS metering
Nudge controls can now be used to edit the position of selected automation points
Icons for Drum Machine Designer cells are now user assignable
All Alchemy presets now include names for Transform Pad snapshots
3 new traditional Chinese instrument Patches for pipa, erhu and percussion
Over 300 new Chinese instrument Apple Loops
Ability to enable click zones for Take Folders to provide simultaneous access to editing and Quick Swipe Comping
Multiple additional enhancement and stability improvements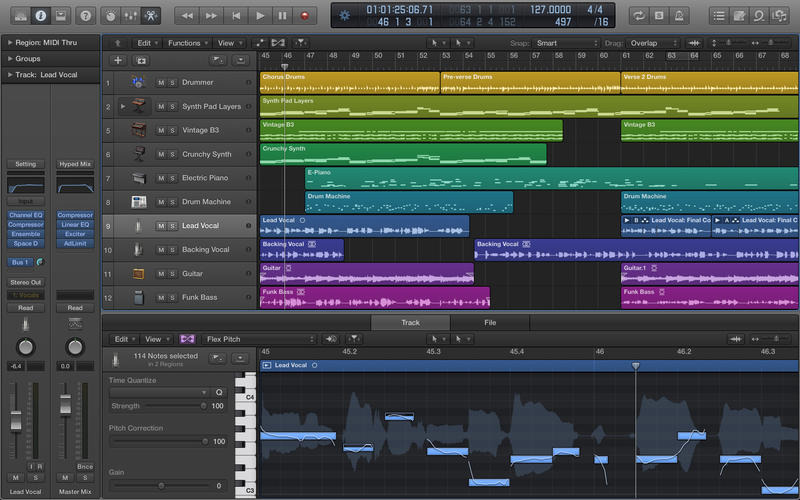 In the update, Apple also highlighted a number of other recent improvements. They are:
Other recent Improvements:
New multi-threading feature improves performance when processing multiple live channels
Faster playback responsiveness when previewing Apple Loops and performing region edits
Flex Pitch editing can be performed within the Tracks area using a Piano Roll interface
A collection of 30 plug-ins have been redesigned to add Retina support and improve usability
Numerous improvements to Alchemy including Apple Loops support and 11 new spectral effects
Additional content can be downloaded directly from the Sound Library and Apple Loops browsers
Drum Machine Designer supports drag and drop of multiple audio files
Logix Pro X is a 1.31-gigabyte download compatible with OS X 10.10 or later on machines running a 64-bit processor.