Apple adds Chinese music, instruments, social media sharing in latest GarageBand update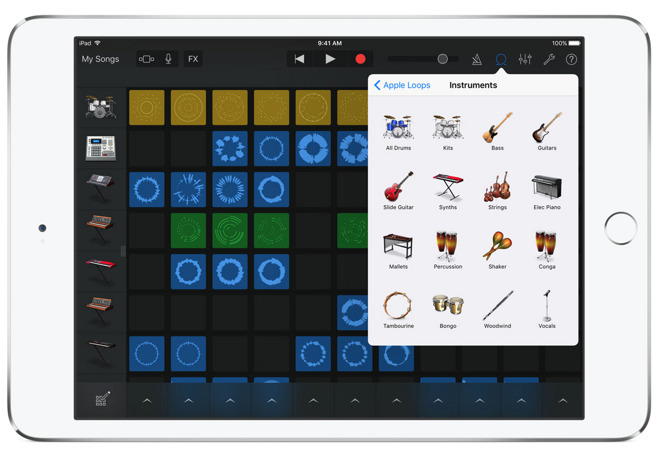 In its latest play at the Chinese market, Apple on Monday released an updated version of GarageBand with a heavy focus on Chinese music, introducing new regional instruments, Chinese music loops and Chinese language localization, among other feature additions like social network sharing.
The latest GarageBand version "celebrates the rich history of Chinese music" and comes with traditional Chinese instruments like the pipa, erhu and Chinese percussion, each of which can be played back on iPhone or iPad via multitouch gestures, as well as the Musical Typing feature and USB-connected music keyboards on Mac. In addition, Apple includes 300 Chinese musical loops for quick track creation.
"GarageBand is the most popular music creation app in the world and we're excited to introduce these new features that incorporate the rich history of traditional Chinese music," said Susan Prescott, Apple VP of Product Marketing. "By adding classic Chinese instruments and new Live Loop templates, the new GarageBand app makes it fun and easy to make Chinese-inspired music right on your iPhone, iPad or Mac."
Specific to iOS, GarageBand gains two new Chinese music-inspired templates for Live Loops, one traditional and another modern, along with integration with Chinese social networks QQ and Youku. Both versions get 300 Apple-created loops inspired by various Chinese music styles, including guzheng, dizi, yangqin and Peking Opera.