Coach Apple Watch bands will be available in a dozen stores as WWDC kicks off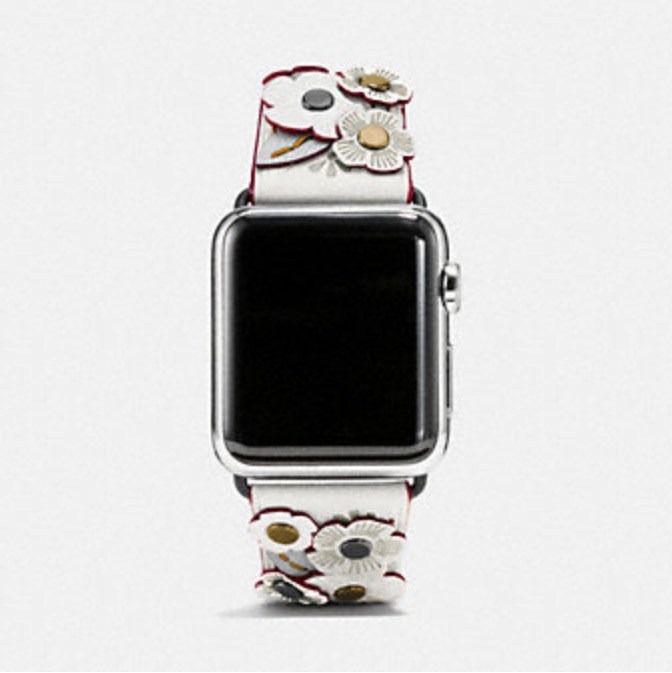 A total of 12 Coach retail outlets — Â four of them in New York City — will carry the luxury fashion brand's new Apple Watch bands starting this Sunday, a day before Apple's WWDC keynote.
The bands will only be available in those dozen stores at launch, and will not be available online, according to a Coach sales associate who spoke with Haute Ecriture. Coach's California retail shops in San Francisco, Palo Alto, Los Angeles, Beverly Hills and Costa Mesa will join its four Manhattan locations.
Outside of California and New York, the bands will also be available at the Coach stores in Las Vegas, Nev.; Dallas, Tex.; and King of Prussia, Penn.
Word first surfaced earlier this week that Coach will offer three Apple Watch band styles in three different colors, for a total of nine possible configurations. The bands will be available in Leather Strap with Charms, Wild Beats Camo, and Tea Rose Applieque, and will cost $150 apiece.
Still unknown is whether Apple had a hand in the design or creation of the bands. Apple did partner with Hermes for a special edition of the Apple Watch that launched in February, but the Coach products are simply bands sold separate from the Watch.
Apple will kick off its annual Worldwide Developers Conference with a keynote presentation next Monday, where it's expected to announce new products, which could include new bands for the Apple Watch. It's also expected that a next-generation version of the watchOS wearable operating system will also be revealed to developers at the software-focused event.