Intel LTE modems to power AT&T version of Apple's 'iPhone 7' - report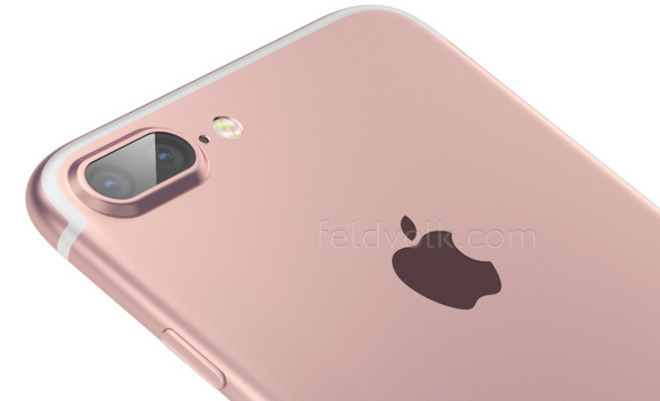 Apple's next-generation handset will be a big win for chipmaker Intel, as the so-called "iPhone 7" series will reportedly ditch Qualcomm LTE modems for certain models, including AT&T in the U.S.
Citing unnamed sources, Bloomberg reported on Friday that the AT&T "iPhone 7," along with some other models around the world, will use Intel modems. Presumably Intel's technology will be found in certain GSM models, as the report said the Verizon version, as well as handsets sold in China, will continue to use Qualcomm modems.
Friday's report throws weight behind a recurring rumor claiming that Intel could supply as many as 50 percent of the modems for Apple's next-generation iPhone. Both the "iPhone 7" and "iPhone 7 Plus" are expected to ship in September.
Last year, it was said that Apple sent an engineering team to Intel to help the company optimize its 7360 LTE modem for use in a future iPhone.
And Qualcomm CEO Steve Mollenkopft said earlier this year he believed a major client would turn modem orders over to another firm.
Apple routinely uses multiple suppliers to diversify its supply chain. Doing so affords Apple the ability to meet significant demand for its products, while also achieving lower prices through competing component makers.
End users are unlikely to notice any difference between an Intel modem or one made by Qualcomm. Apple, though, may have work to do to ensure there's no substantial difference in terms of power consumption or network performance.