Inside iOS 10: Apple Maps will remember where you parked your car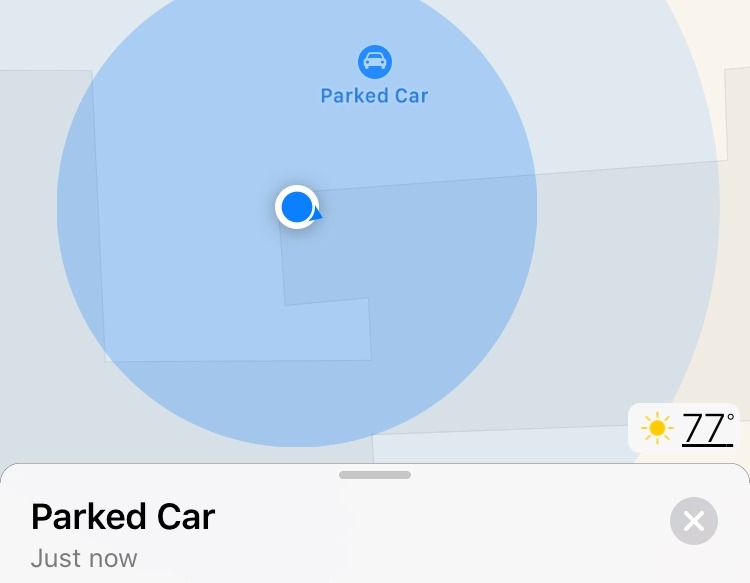 Forgetting where you parked could soon be an issue of the past, thanks to a new feature in Apple's newly released iOS 10 that automatically remembers where your car is located.
Using Apple Maps for directions in iOS 10, a user's iPhone will remember a vehicle's location at the end of of a trip. This is done automatically for a trip that does not end at the user's home address.
The new feature notifies a user that their vehicle is parked and drops a pin on a map in its location. Users can get directions to their parked car, or edit the location to pinpoint it more accurately.
A parked car also shows up automatically as a recommended destination in Apple Maps. That means a "Parked car" option will show up on the Apple Maps lock screen widget for easy access, if a user has it enabled in iOS 10.
Beyond helping users find their car, Maps will see other significant changes in iOS 10, most notably the ability for third-party applications to add functionality via extensions. At this week's Worldwide Developers Conference, Apple showed how app extensions will enable users to search for restaurants, book a reservation, request a car, and pay for the car without the need to open another app.
Other features include quick access to destinations along a current route, such as gas stations or restaurants. Maps will also provide information on traffic conditions and current road hazards, and the view will zoom in or out appropriately based on speed, location and upcoming route.
Editor's note: This article was originally published in June following Apple's announcement of iOS 10 at WWDC 2016. It is being republished to coincide with the mobile operating system's public release. For more on iOS 10, see AppleInsider's ongoing Inside iOS 10 series.