JP Morgan downgrades Apple stock expectations on negative macro trends, Apple Watch forecast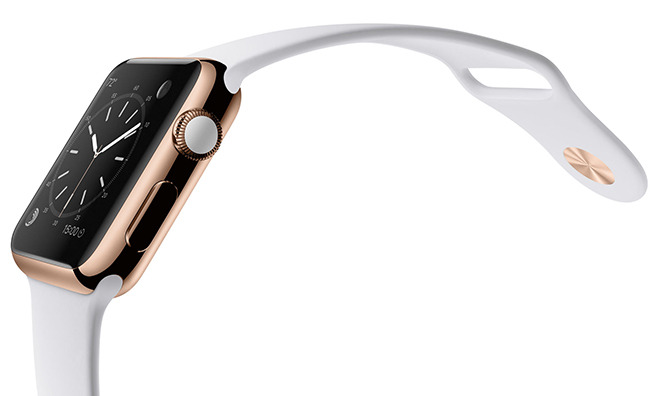 For all the new software platform features Apple announced this week at WWDC, including a glimpse at future iOS product capabilities and internet services enhancements, JP Morgan remains cool to the company's stock prospects for 2016.
The reason mainly has to do with larger economic trends, according to a note issued on Thursday by JP Morgan analyst Rod Hall.
"Macro demand weakness looks set to challenge fundamentals in 2016 vs. consensus expectations," he wrote in the note. As a result, Hall forecast Apple shares falling to $105 from a previous target of $125. However, he anticipated 2017 being "a significantly better year in our opinion."
He reduced Apple's estimated revenue forecast for fiscal year 2017 to $210 billion, down 1.6 percent or about $3 billion from the previous year.
Hall's forecast was particularly pessimistic for the Apple Watch, which he expected to reach less than half of its potential customer base — 7 percent as opposed to a previously assumed 15 percent. He projected sales of 11.9 million watches in fiscal year 2016 rather than the previously expected 23.5 million — and sales of 14.3 million rather than a previous estimate of 41.6 million in fiscal year 2017.
"We think that Apple is being penalized for market issues," he said. "We are seeing demand weaken but we think that's a broader market problem, not just an Apple-specific problem."
He also believes iPhone unit sales will remain unchanged from previous low estimates but expected a 1 percent increase in cost per unit to $659 per unit in 2016 and a 3 percent increase to $646 in 2017.
"We think we're seeing clear demand weakness there. We've already seen it develop in places like Latin America, also [Asia-Pacific]," he said.
Hall observed in the note that while Apple had handled earlier technology transitions well, like the consumer shift to touch-enabled smartphones, it had not executed on other trends like the movement to cloud and online services. Still, Apple had done better than many of its competitors and is expected to generate "solid earnings growth in 2017."