DxO One Lightning camera for iPhone & iPad arrives at Best Buy's online & retail stores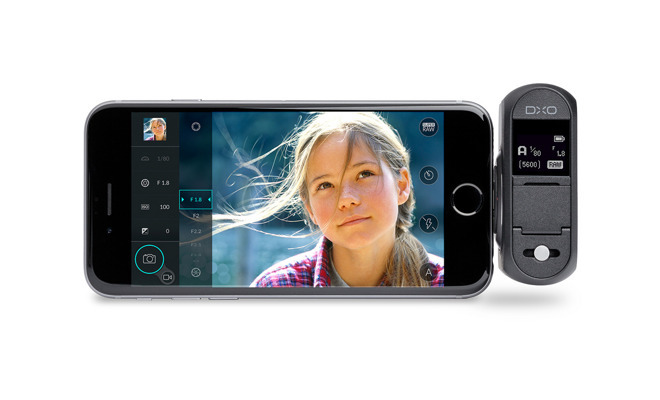 DxO's dedicated iPhone and iPad Lightning-connected camera, the DxO One, expanded its sales reach this week with a launch at Best Buy's U.S. online store, and a select number of retail locations.
Although the add-on normally costs $499, online Best Buy shoppers can currently get the DxO One for $479.99. Competing vendors Amazon and B&H are selling the device for 99 cents less, but don't have any real-world presence apart from the latter's store in New York City.
Apple was carrying the product in its own retail stores, but a spokesperson told AppleInsider that DxO is "currently on a hiatus from that."
The DxO One connects to a device's Lightning port, and improves photos and video though features like a dedidicated 20.2-megapixel CMOS sensor, ISO levels up to 51,200, and a 32mm-equivalent f/1.8 lens. A matching iOS app serves as both an interface and a live view.
The accessory runs on devices as far back as the iPhone 5 and fourth-generation iPad. Content can be saved to a microSD slot, though no card is included.