Unexpected success of iPhone SE predicted to drop Apple's average selling price to $637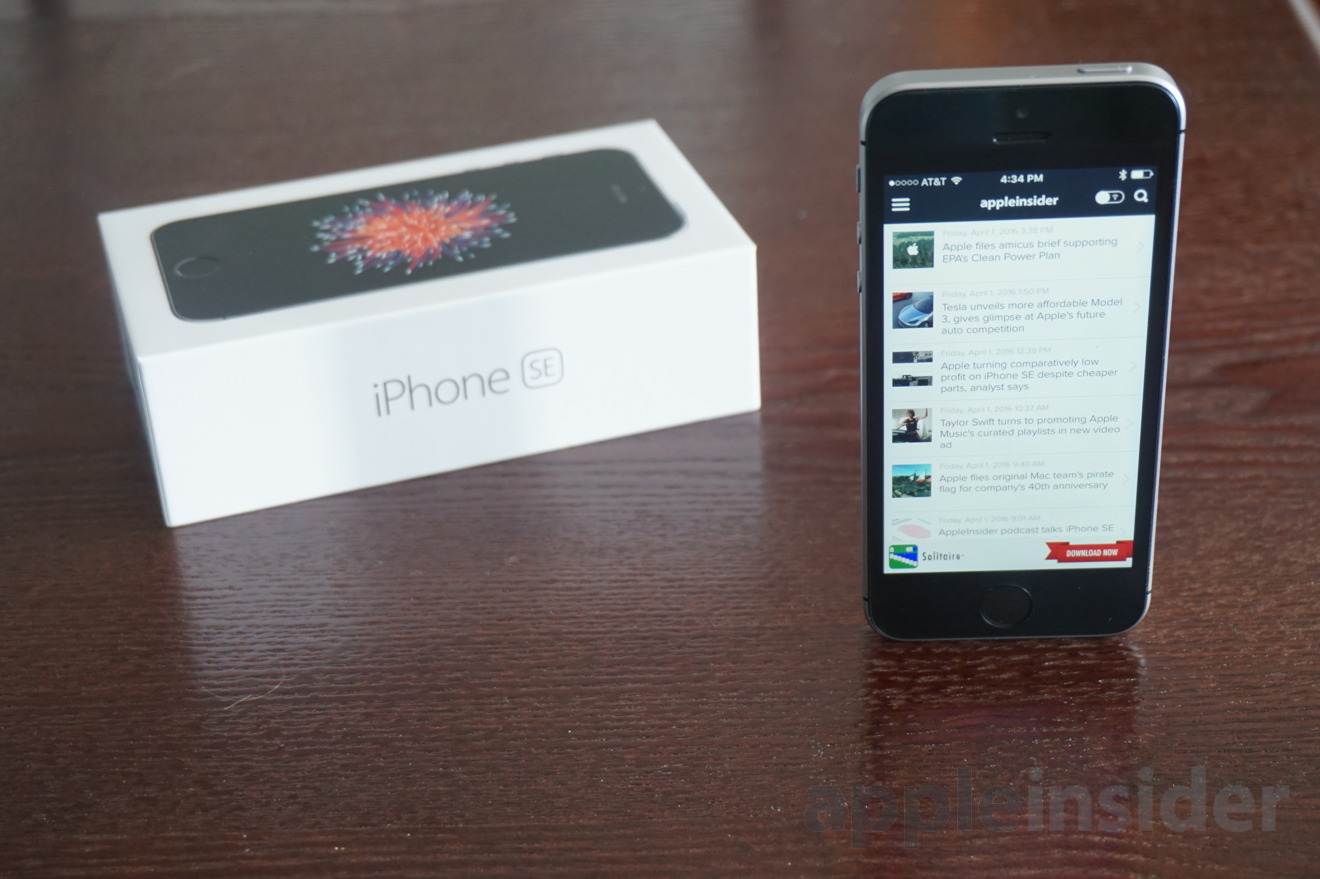 A new survey has suggested 16 percent of U.S. iPhone sales in the June quarter were of the low-end iPhone SE — a number that investment firm UBS believes will push down the average selling price of the iPhone more than expected.
Analyst Steven Milunovich of UBS issued a note to investors on Tuesday, a copy of which was provided to AppleInsider, revealing the results of a 500-person survey conducted in the U.S. by Consumer Intelligence Research Partners. It found that about 9 percent of domestic iPhone sales were of the 64-gigabyte SE model, while another 7 percent came in the 16-gigabyte capacity.
At an estimated 16 percent of total sales for the June quarter, Milunovich said the iPhone SE is outperforming his expectations. But the analyst told investors that he believes the success will have a detrimental effect on Apple's bottom line, dragging down the average selling price of its most profitable product.
Milunovich's latest estimates call for the iPhone ASP to drop to $637 — Â a number he believes is well below Wall Street consensus of about $660.
Another potential factor he cited, as evidenced by the CIRP survey, is capacity. The poll found that the average storage per new phone purchased was down by about 10 percent year over year, which will also affect ASPs.
"A lower ASP is likely due to the success of the SE, most of the channel inventory reduction being 6s, and fewer storage upgrades," Milunovich wrote.
Despite his negative outlook, Milunovich has still maintained a "buy" rating for shares of AAPL, as well as a price target of $115. He believes any struggles seen by Apple will be short-term — UBS's forecasts call for iPhone sales to stabilize in fiscal year 2017, and grow 15 percent in fiscal 2018.