iPhone sales volume drops, Apple's market share falls in growing India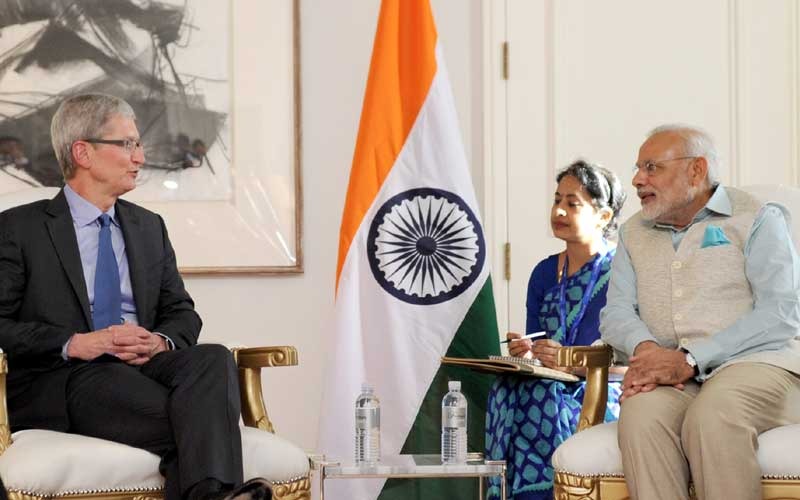 Apple may consider India one of its important markets for the future, but its sales performance in the country in 2016 has fallen 35 percent year over year, causing a significant loss in overall marketshare, new estimates show.
Android remains the dominant platform in India, climbing from 90 percent operating marketshare in 2015, to 97.1 percent in 2016, according to market research firm Strategy Analytics. Android's gains came from Apple in part, but predominantly from the share of other operating systems falling from 5.5 percent to 0.5 percent from 2015 to 2016.
In a market that increased by 28 percent year-over-year, as a result in the drop in Apple iPhone sales, Apple's marketshare fell from 4.5 percent to 2.4 percent.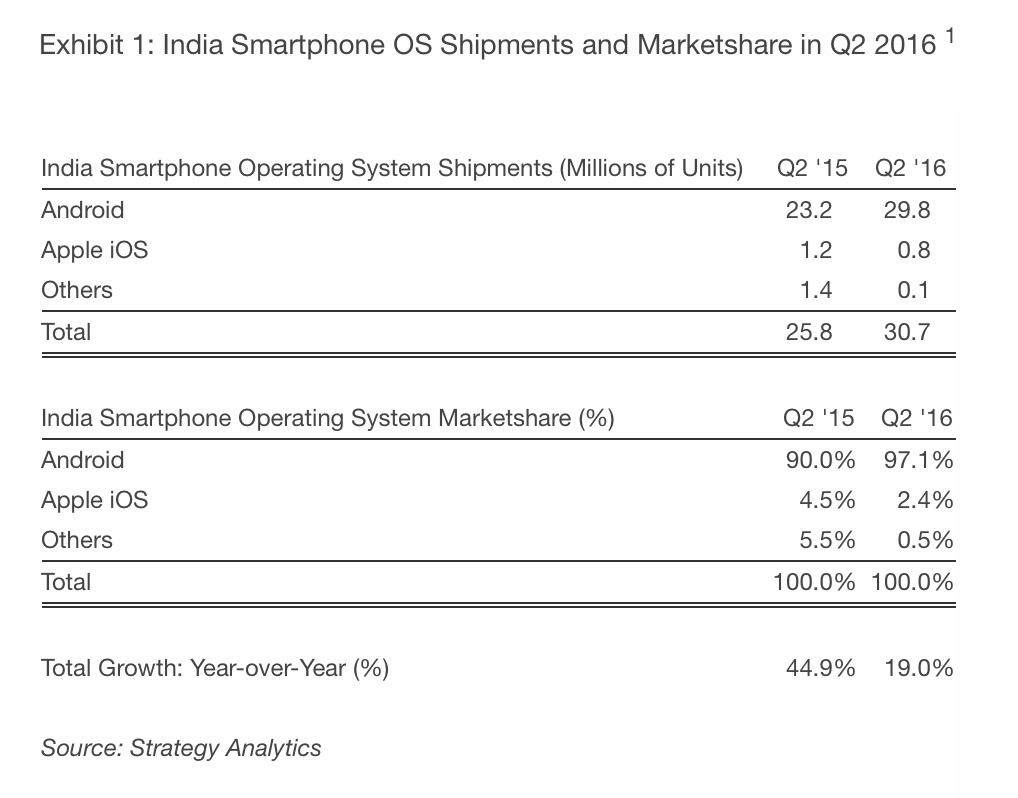 "We are in India for the next thousand years," Apple CEO Tim Cook told Indian media in May. "Our horizon is very long. We are focused on best, not most. So it doesn't bother me that we don't have top market share."
After a failed bid to prove that it was selling state-of-the-art or cutting edge technologies, Apple has been fighting India's local sourcing rules that demand that a multinational company source 30 percent of its components in India before retail establishments can operate. However, single-brand retailers like Apple now have a three-year grace period to operate stores before mandatory compliance of the 30 percent rule.
Apple's main assembly partner, Foxconn, is believed to be planning an Apple-focused factory for India, which would fulfill the 30 percent mandate. No deal has yet been signed, and even after negotiations complete, operations would take more than a year to commence.
Earlier this year, Apple launched a technology center in Hyderabad, focused on Apple Maps development. In July, the company leased 40,000 square feet in Bengaluru for a planned design and development accelerator. Neither software development center will have any effect on sourcing percentages.