Inside iOS 10: Apple's Data Detectors offer quick details on music, movies, actors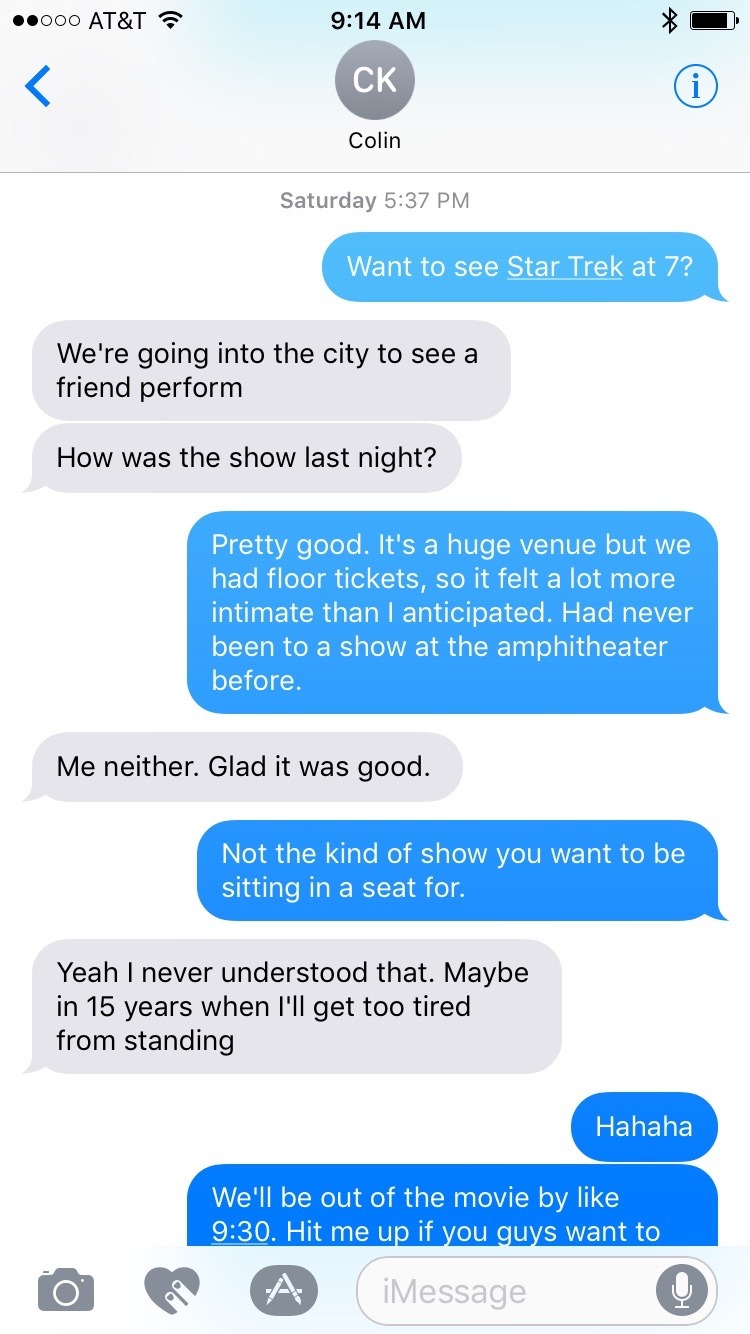 Finding local movie showtimes or viewing an artist's complete discography is as simple as striking up a conversation in Messages, thanks to expanded content-driven Data Detectors included in Apple's iOS 10.
Data Detectors are not new — the concept was one of the principal features introduced in Apple's Mac OS 8 back in 1997. They have also been a major part of iOS for years, automatically creating quick links out of items like phone numbers, dates, addresses and more.
Starting with iOS 10, Data Detectors have also been expanded to include content. For example, if you send a friend an iMessage about a movie you want to see, iOS 10 turns the title of the movie into a link that provides relevant details, including showtimes or the ability to rent or purchase on iTunes.
Data Detectors in iOS 10 are designed intelligently, apparently based on current releases or popularity. Currently, tapping the words "Star Trek" in a text will return results for the current film in theaters, "Star Trek Beyond," despite the fact that there are numerous "Star Trek" films and television shows.
Notably, Data Detector links for such content only appear in certain situations. For example, a text that simply reads "Star Trek" does not turn into a tappable link, while a sentence asking "Do you want to see Star Trek at 7?" creates a link.
iOS 10 Data Detectors also work with other types of iTunes content, such as artists and actors. When the operating system detects the name of an artist or performer it knows, it is displayed as a link, which can be tapped for quick links to the iTunes Store, Wikipedia, and suggested websites.
These features also work with the pressure sensing 3D Touch screen on the iPhone 7 and iPhone 6s series, allowing users to "peek" at content with a firm press. Swiping up while peeking offers links to search the web or to copy the content, making it easier to share.
As with 3D Touch elsewhere in iOS, pressing harder while peeking will "pop" the content out, making it display permanently on the screen so users can interact with it.
iOS 10 Data Detectors do not appear to work with TV shows, apps, books or other types of content.
Editor's note: This article was originally published in August following Apple's announcement of iOS 10 at WWDC 2016. It has been updated and republished to coincide with the mobile operating system's public release. For more on iOS 10, see AppleInsider's ongoing Inside iOS 10.