Apple issues fifth developer betas of iOS 10, watchOS 3, tvOS 10, macOS Sierra [u]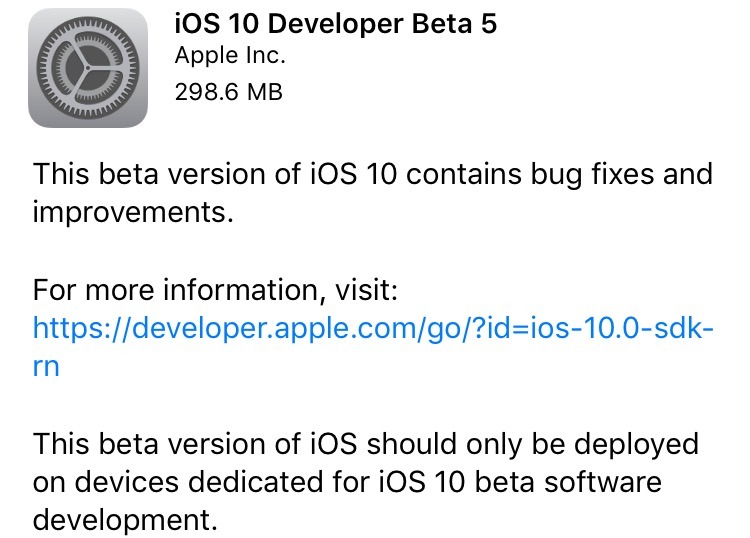 Just over a week after providing developers with the fourth beta pre-release builds of its major upcoming platforms, Apple followed up with the fifth developer betas of iOS 10, watchOS 3, tvOS 10 and macOS Sierra, as well as a new public beta of iOS 10. [Updated]
The updates can be installed through Software Update on their respective, registered devices. macOS updates are available on the Mac App Store.
Apple's release notes simply state that the updates contain bug fixes and improvements. A fifth beta of Xcode 8 is also available.
The new betas are identified with the following build numbers:
macOS Sierra beta 5 (16A286a)
iOS 10 beta 5 (14A5335b)
watchOS 3 beta 5 (14S5315a)
tvOS 10 beta 5 (14T5321a)
Xcode 8 beta 5 (8S193k)
The release pattern for betas is increasing as Apple approaches a final public launch of its next-generation software. Fourth betas of the software arrived just last Monday, making this turnaround faster than the two week gap that came after the third betas.
As usual, Apple has advised that its beta builds should only be deployed on secondary devices or ones dedicated to software development.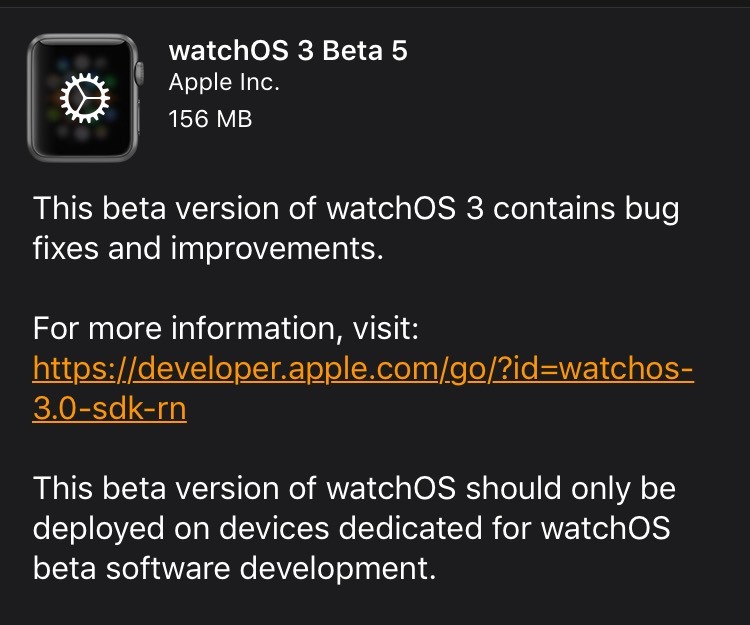 All of Apple's four major platforms were announced at Apple's annual Worldwide Developers Conference in June.
iOS 10, macOS Sierra, tvOS 10 and watchOS 3 are all scheduled to be released to the general public this fall, likely in late September when new iPhones are expected to launch. Members of the public can opt in to test the pre-release versions of iOS 10 and macOS Sierra through Apple's public beta program.
The biggest changes found in iOS 10 beta 4 included more than 100 new emoji focusing on diversity and equality, as well as a new introductory screen explaining changes to Control Center.
Update: Apple has also released a new public beta of iOS 10, which should be available as an over-the-air update for people in the company's Beta Software Program.