Anticipated MacBook Pro redesign boosting profits for Apple hinge manufacturer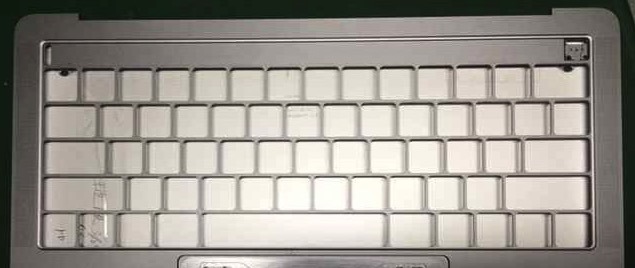 With a shift to highly precise metal injection molding-fabricated hinges probable in a new, thinner MacBook Pro, manufacturers that can generate the parts are greatly exceeding expectations.
The supply chain report from DigiTimes pointed out metal injection molding hinge supplier Jarllytec reporting revenues up 128 percent from the year-ago quarter, boosted by delivering hinges to Apple for the new model of MacBook Pro.
Wednesday's report isn't the first one from the company claiming that Apple is the source of increased revenues. In Apriland in June, the company posted better than expected results, with analysts citing the same reason.
Metal injection molding (MIM) is an improvement to traditional machining for small components needing precision manufacturing. Powered metal with a filler material is injected into a mold, so components made from the process can be more complex than fabricated materials.
The process cuts down on product lead times, reduces costs, and has a significant reduction in waste materials generated by machining. MIM part manufacturers claim that wall thicknesses can be as small as 0.4mm.
Previous reports pin U.S. based company Amphenol for new hinges for Apple. Microsoft's high-end Surface Book uses MIM hinges provided by Amphenol.
Apple's new MacBook Pro models are said to be thinner than the current MacBook Pro line, and feature a touch-sensitive OLED display replacing the row of function keys above a standard keyboard. Touch ID secure fingerprint logins are slated to appear on the new model as well..