Microsoft's Surface Book 'tries too hard,' Tim Cook says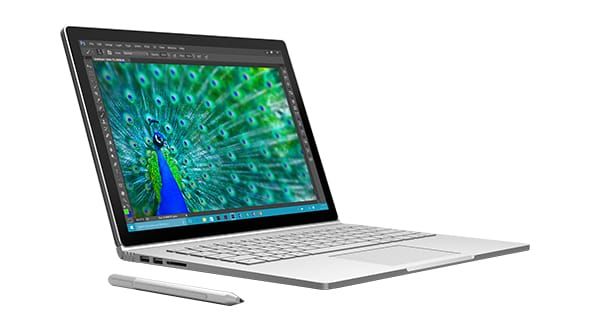 AppleInsider may earn an affiliate commission on purchases made through links on our site.
Apple chief Tim Cook had some harsh words for Microsoft during a stop in Ireland on Wednesday, saying that the Redmond firm's latest Surface Book — which competes with both the iPad and the MacBook lineup — "really succeeds at being neither" a tablet nor notebook.
"It's a product that tries too hard to do too much," Cook said, according to the Independent. "It's trying to be a tablet and a notebook and it really succeeds at being neither. It's sort of deluded."
Microsoft unveiled the Surface Book, a tablet-laptop hybrid device running Windows 10, early last month. The $1,499 device functions like an ultraportable with the technical specifications of a laptop.
The Surface Book ships with Intel's Core i5 and i7 line of processors, for instance, the same found in Apple's MacBook Pro lineup. It's also available with a discrete GPU in its 13.5-inch form factor, something Apple's smaller Pro does not offer.
Most of that hardware is packed into the display, which can be removed from the keyboard base and used as a standalone tablet.
Apple has repeatedly bashed the idea of touchscreen computers and hybrids, throwing the company wholesale behind the idea that mobile devices should be treated distinctly from PCs. Microsoft has taken the opposite approach, championing a convergence strategy which says that mobile devices are merely a different form factor of traditional personal computers.
This split manifests itself primarily in the companies' approaches to software. Apple maintains separate mobile and desktop operating systems with unique design and interaction paradigms, while Microsoft is attempting to make Windows adapt itself to the device it runs on.