Latest pics show alleged 'iPhone 7' in space black, 'Plus' models with & without Smart Connector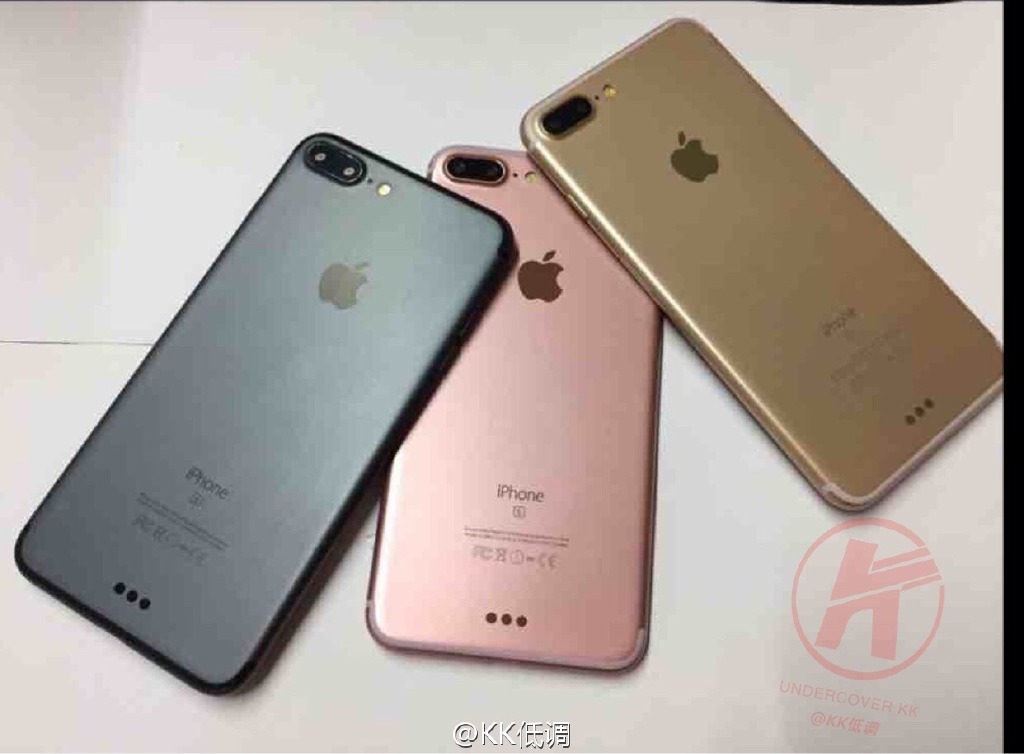 AppleInsider is supported by its audience and may earn commission as an Amazon Associate and affiliate partner on qualifying purchases. These affiliate partnerships do not influence our editorial content.
A trio of new images claim to show Apple's next-generation iPhone in three different colors, including a dark shade of space black. In addition, photos of larger 5.5-inch models depict versions with and without a magnetic Smart Connector.
The images were posted to Chinese microblogging site Sina Weibo on Thursday, and were first publicized by Techtastic.nl. They depict Apple's next iPhone in legacy colors of gold and rose gold, as well as a return to space black not seen since the iPhone 5.
Interestingly, one image shows an "iPhone 7" beside a presumed larger "Plus" model in which the 5.5-inch handset does not feature a Smart Connector on the back. But in another image of three "iPhone 7 Plus" units, all three have spaces for Smart Connectors.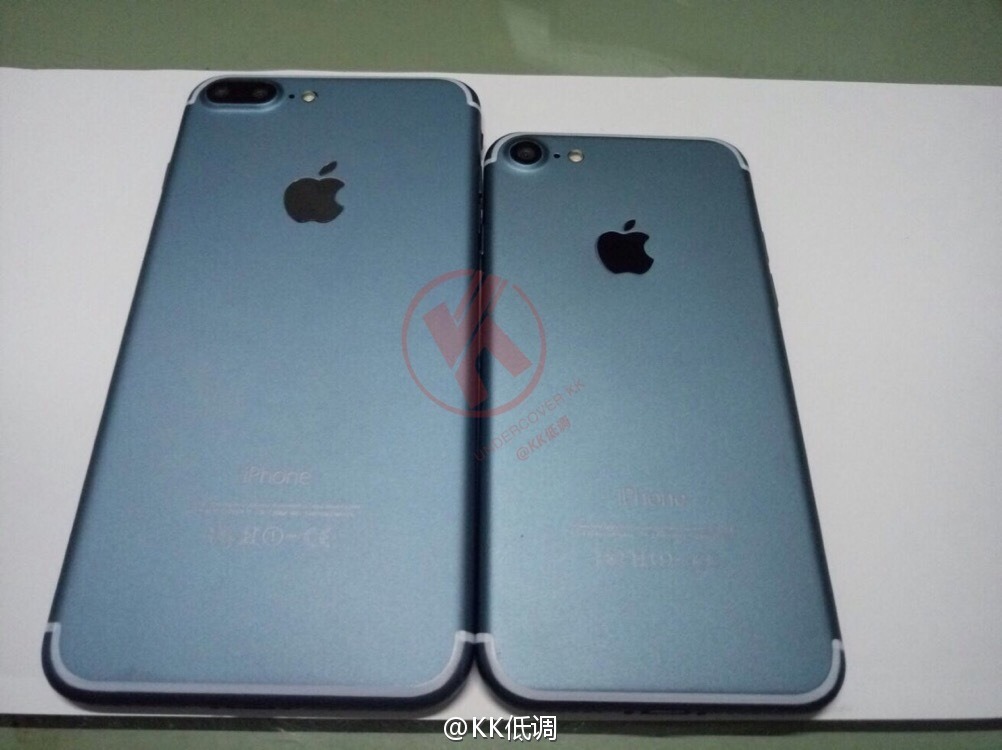 It should also be noted that while the 4.7- and 5.5-inch models lacking Smart Connectors simply say "iPhone" on the back of the case, the 5.5-inch models with Smart Connectors appear to have an "S" engraved below the iPhone branding.
The images could suggest that Apple plans to release an "iPhone 7," "iPhone 7 Plus," and "iPhone 7s Plus" simultaneously this year. Or, of course, the images could be mockups or dummy cases that have little bearing on Apple's actual plans.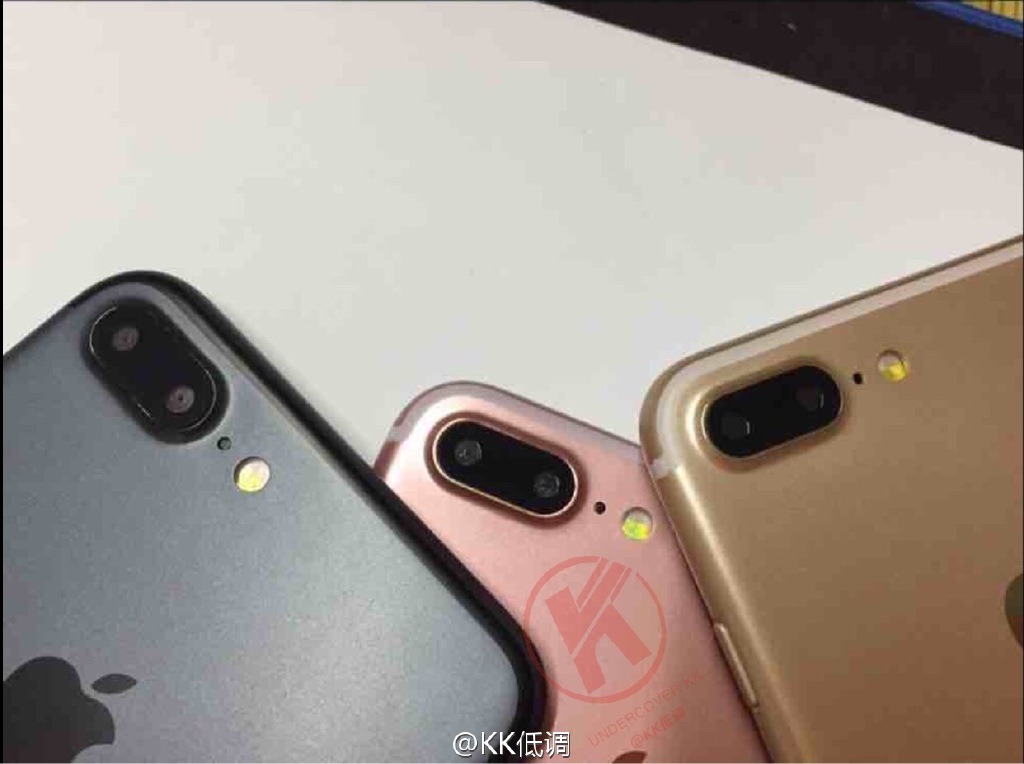 Still, some rumors have claimed Apple will launch three new iPhone models this year, adding a new high-end model with Smart Connector that some rumors have colloquially dubbed the "iPhone 7 Pro." Apple, of course, already offers both base and "Pro" models of other product lineups: the MacBook and iPad.
In line with expectations, the cases depicted on Thursday also show a single-lens camera design on the smaller "iPhone 7" and a dual-lens system for the "iPhone 7 Plus." Both the "S" branded models with Smart Connectors, and the space gray one without a Smart Connector, are shown with the two-camera system.
Not shown in the images are the bottom of the handset, where Apple is rumored to ditch the legacy 3.5-millimeter headphone jack in favor of Lightning headphones and wireless Bluetooth options.
All is expected to be revealed in September, when Apple is believed to be planning an event to take the wraps off of the so-called "iPhone 7" series. The latest rumors peg a possible event slated for Sept. 7, with the handsets to become available just a few weeks later.