Rumors: Apple orders 10nm TSMC 'A11' chips for 2017 iPhones, 2016 'iPhone 7' to boast 256GB storage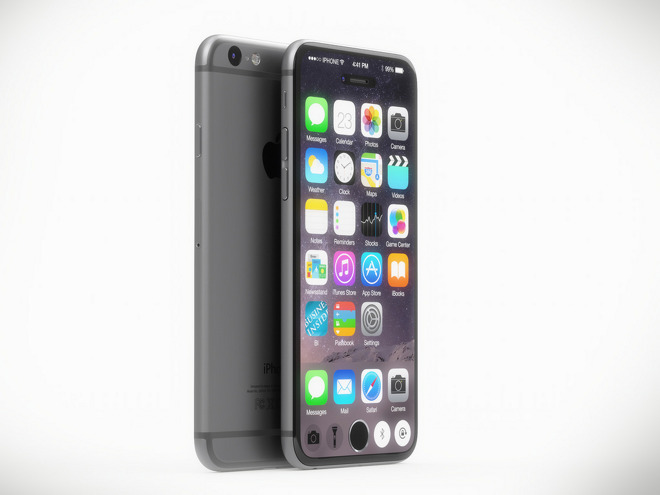 AppleInsider may earn an affiliate commission on purchases made through links on our site.
As expected, TSMC has secured orders to produce 10-nanometer "A11" processors for next year's iPhones, according to sources. Separate sources meanwhile hinted on Wednesday that this year's "iPhone 7" will indeed have up to 256 gigabytes of storage.
TSMC will be manufacturing Apple-designed OLED driver circuitry for the 2017 iPhones as well, DigiTimes contacts said. The actual OLED panels should be supplied by Korean companies, presumably meaning Samsung and/or LG Display. Rumors have indicated that Apple is planning to use edge-to-edge OLED display technology, possibly even integrating Touch ID and camera functions.
Apple is also believed to be working on its own single-chip technology integrating touch and display drivers. To date, Synaptics (once Renesas SP Drivers) has supplied the company's driver circuitry.
In a separate story, other DigiTimes sources mentioned the 256-gigabyte cap on the "iPhone 7" in relation to NAND flash storage prices, which are said to be surging based on third-quarter smartphone manufacturing — particularly for Apple's new hardware. Demand is thought to be outstripping supply, leading companies like Samsung and SK Hynix to raise quotes.
Some other reports have pointed to top-end "iPhone 7" configurations getting 256 gigabytes of storage, double the ceiling on the iPhone 6s. While that's uncertain, Apple is widely believed to be making 32 gigabytes the new minimum, finally addressing long-standing complaints that 16 gigabytes isn't enough given the size of modern apps, photos, and music.