Alleged camera module for Apple's 'iPhone 7' may hint at optical image stabilization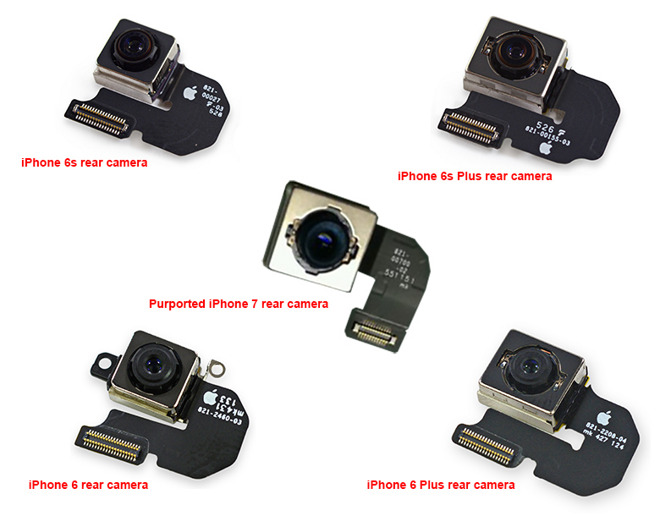 A new image published on Thursday shows what's said to be a redesigned rear camera module for the "iPhone 7," widely expected to ship in mid- to late September.
The module, seen in a photo obtained by NWE, most noticeably features an L-shaped flex cable, different from the cables used for the iPhone 6 and 6s as well as their Plus variants. It otherwise bears similarities to the cameras in the 6 Plus and 6s Plus, however, which may back rumors that all models of the "iPhone 7" will support optical image stabilization.
Previously optical stabilization was reserved for Plus buyers. The feature can significantly reduce motion blur — rendering clearer shots in action scenes and low lighting — but also requires a slightly bigger camera module, built to accomodate the motion compensation mechanism.
All recent leaks of the "iPhone 7" have shown an enlarged camera bump on the rear, hinting at some form of improved camera. The "7 Plus" should actually have a dual-lens camera, though it's unclear what the second lens will do — while it could offer telephoto functions, it might also simply aid image quality.
Both new iPhones are generally expected to be "interim" updates, concentrating on faster processors and upgraded camera technology. They may also have changes like a pressure-sensitive home button, however, and 32 gigabytes of default storage.