Research data suggests Apple iPhone marketshare dropping beyond seasonal averages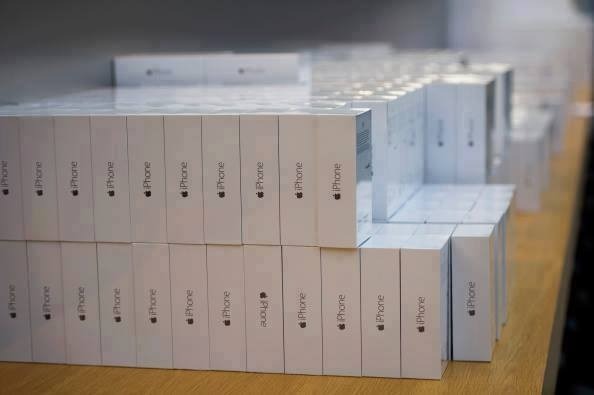 Research data released on Thursday further reinforces the belief that Apple's smartphone marketshare is eroding not just in international markets, but in the U.S. as well.
Gartner claims that 344 million smartphones were sold to end users in the second quarter of 2016, a growth of 4.3 percent from the second quarter of 2015. Five of the top 10 vendors grew in that period, with BBK Communications, Huawei, Oppo, Samsung, and Xiaomi expanding.
All mature markets, including the U.S, but omitting Japan showed a 4.9 percent decline in smartphone sales in the same time period. Developing markets made up for the drop, with sales growing by 9.9 percent.
The decline of Apple and others is attributed to seasonal considerations, with Apple generally releasing new models of the iPhone in September.
As a result, Apple's sales marketshare overall has fallen to 12.9 percent of the worldwide take, as compared to 14.6 percent in the second quarter of 2015. Samsung is on a different update periodicity than Apple is, with release of new premium models and a bevy of inexpensive devices forcing an increase in sales marketshare for the Korean manufacturer from 21.8 percent to 22.3 percent.

Gartner's data suggests that sales in Greater China fell by 26 percent, offset somewhat by growth in Africa and Eastern Europe of 95 percent over the year-ago quarter.
The analyst firm points to features absent in the iPhone line for sales performance. Specifically noted by Gartner as features that would bolster sales and arrest the Apple sales skid are anti-shake cameras for selfies, and rapid charge technologies.
As a result of the sales drop, iOS has lost mindshare overall worldwide, according to the research data. Android commands 86.2 percent of the worldwide marketshare now, with Apple holding 14.6 percent. Android's worldwide dominance is held mostly by mid- to low-end smartphones.

The report says nothing about profits gleaned by the companies involved, though. Apple was said to generate 92 percent of global smartphone profits in the end of 2015 with only 14.5 percent of the total sales. Samsung gathered around 14 percent of global profits at the time, with the rest of the companies taking a loss to cover Apple and Samsung's exceeding 100 percent mathematically.
A Gartner competitor had similar conclusions on Tuesday, stating that the response to the iPhone 6s was "lackluster" in international markets like China.
Apple's financial results from the Chinese market pointed to similar conclusions. Revenue from Greater China was revealed to be $8.85 billion, a decrease of 33 percent from the same quarter last year. However, when compared to two years ago, Apple CEO Tim Cook states that iPhone unit sales are up 47 percent.
As with the last several years, a Apple device sale spike is expected in September with the release of the "iPhone 7" family, possibly featuring a new camera system, more application RAM, the sought-after fast charging capability, an increase in base storage, and the omission of the analog headphone jack.