Frank Ocean releases new album 'Blonde' as Apple Music exclusive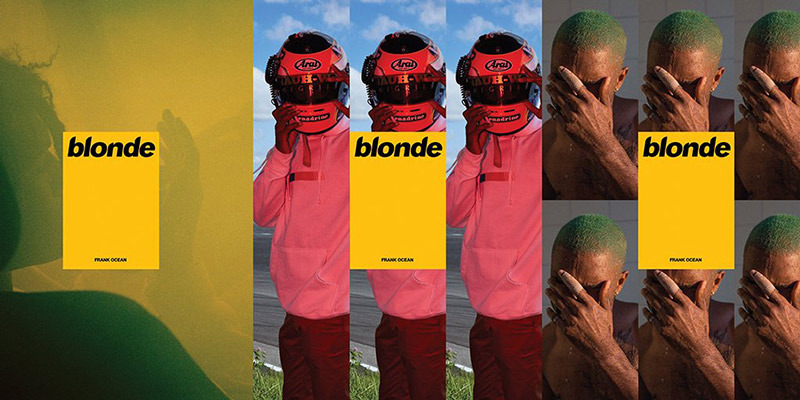 Two days after dropping a "visual album" called "Endless," Frank Ocean on Saturday debuted his hotly anticipated album "Blond" — "Blonde" on Apple Music and iTunes — as a two-week windowed exclusive on Apple's streaming music service.
Ocean's sophomore effort, previously referred to as "Boys Don't Cry," follows up the well-received "Channel Orange" that won the R&B singer multiple Grammy nods and a win for Best Urban Contemporary Album of the Year in 2012.
Anticipation for Ocean's latest album reached fever pitch this week when the artist released the 45-minute visual album "Endless" on Thursday through Apple Music. Hours prior to today's streaming release, a music video for the track "Nikes" hit Apple's streaming service.
A veritable who's who of music icons are listed as contributors in the liner notes, including Andre 3000, James Blake, Beyoncé, David Bowie, Brian Eno, Kendrick Lamar, Pharrell, Kanye West and many more.
"Blonde" will remain an Apple Music exclusive for two weeks, while customers can purchase the album or individual tracks from iTunes. As a bonus, Beats 1 was streaming Ocean's album earlier today. In addition to digital availability, pop-up shops in Los Angeles, New York, Chicago and London handed out free copies of a "Boys Don't Cry" art magazine containing the 17-track "Blonde" album on CD, The New York Times reports.
"I had the time of my life making all of this. Thank you all. Especially those of you who never let me forget I had to finish. Which is basically every one of y'all," Ocean said on his official Tumblr page.
Ocean's album is the latest win for Apple Music, a relative newcomer to the streaming music industry. In a bid to woo subscribers, competitors have increasingly turned to "windowed exclusives," or releases that are offered on a single service for a set period of time.
To help sway top talent toward Apple Music, the company offers to collaborate with artists on in-house produced videos and other experimental content, like Ocean's "Endless" visual album and, presumably, "Nikes." The strategy is apparently effective, as Apple Music has nabbed exclusives from Chance the Rapper, Drake, Eminem, Pharrell and more.
Most recently, Apple won exclusive streaming rights Britney Spears' upcoming album "Glory," which is set to debut later this month.