Unlikely photos of "iPhone 6 SE" packaging appear, contain some questionable details

A series of photos have popped up purporting to show packaging for a new "iPhone 6 SE," but may be photo manipulations, combining the iPhone 6 and iPhone SE boxes.
The low resolution pictures originally emailed to Techtastic were clumsily redacted. Follow-up photos revealed by frequent leaker "KK" appear to be of the very same box, in the same environment, just no longer redacted.
In the new "iPhone 6 SE" pictures, the "SE" label is slightly lowered under the "iPhone 6" text. On the iPhone SE packaging, the bottom of the "SE" label is even with the bottom of the adjacent text.
Additionally, in the new images, the "SE" label extends higher than it does when compared to a genuine iPhone SE box.
On the back packaging, the claimed 64-gigabyte device storage label suffers from more compression artifacts than other oval features on the box. Other typography on the box isn't well justified, with overly-wide spacing between words in multiple lines.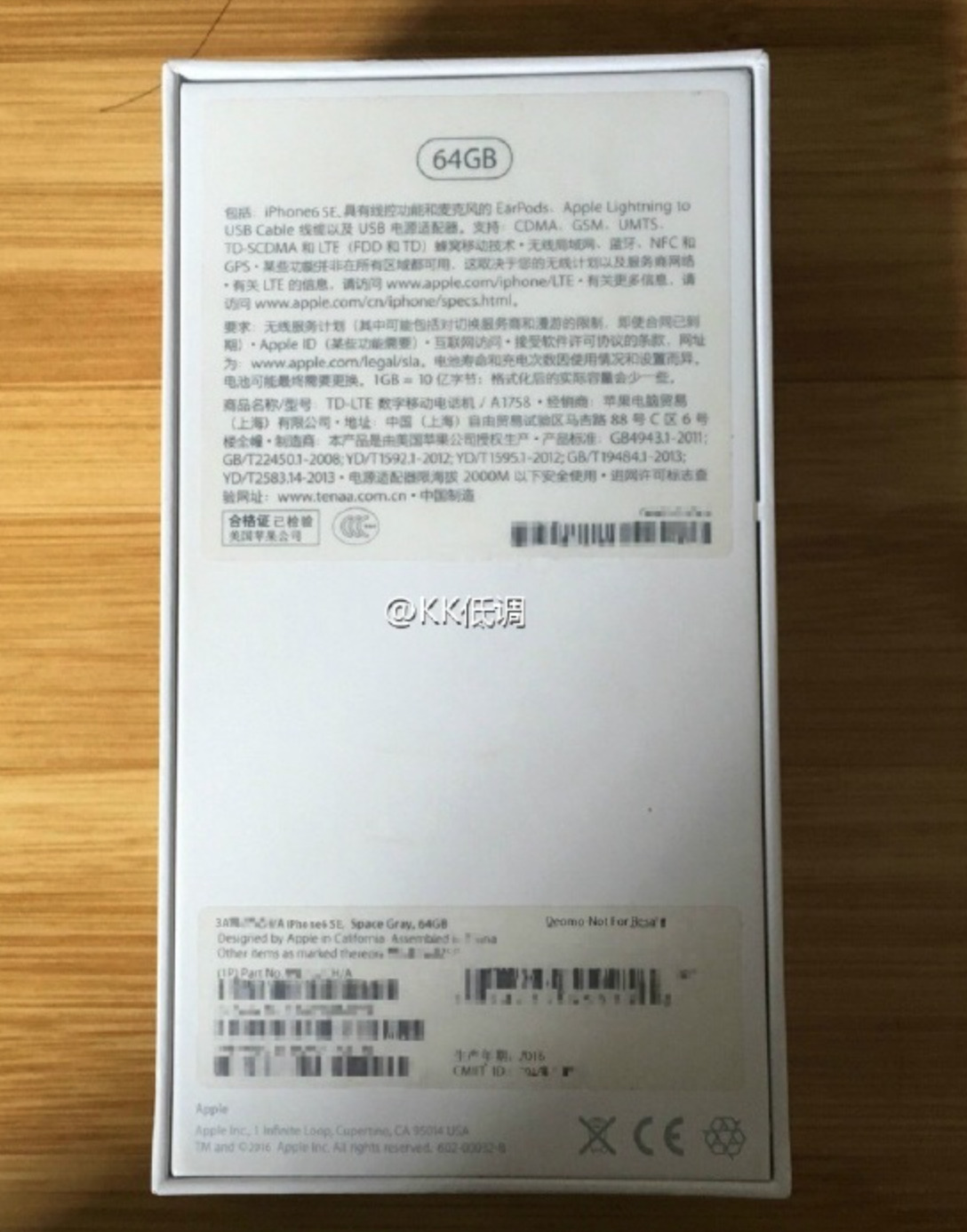 It also appears that there is no space between iPhone and 6 in both the first mention of "iPhone 6 SE" and the second mention in the sticker on the bottom of the back of the box. The lack of space is inconsistent with Apple typography to this point.
It has been widely rumored that the "iPhone 7" has no analog headphone jack. Included in the box is claimed to be "earpods," with no mention of a different interface, omitting Apple's usual specificity in descriptions of contents.
The photographed pamphlet projects slightly out of the packaging in the picture, and doesn't provide much useful information.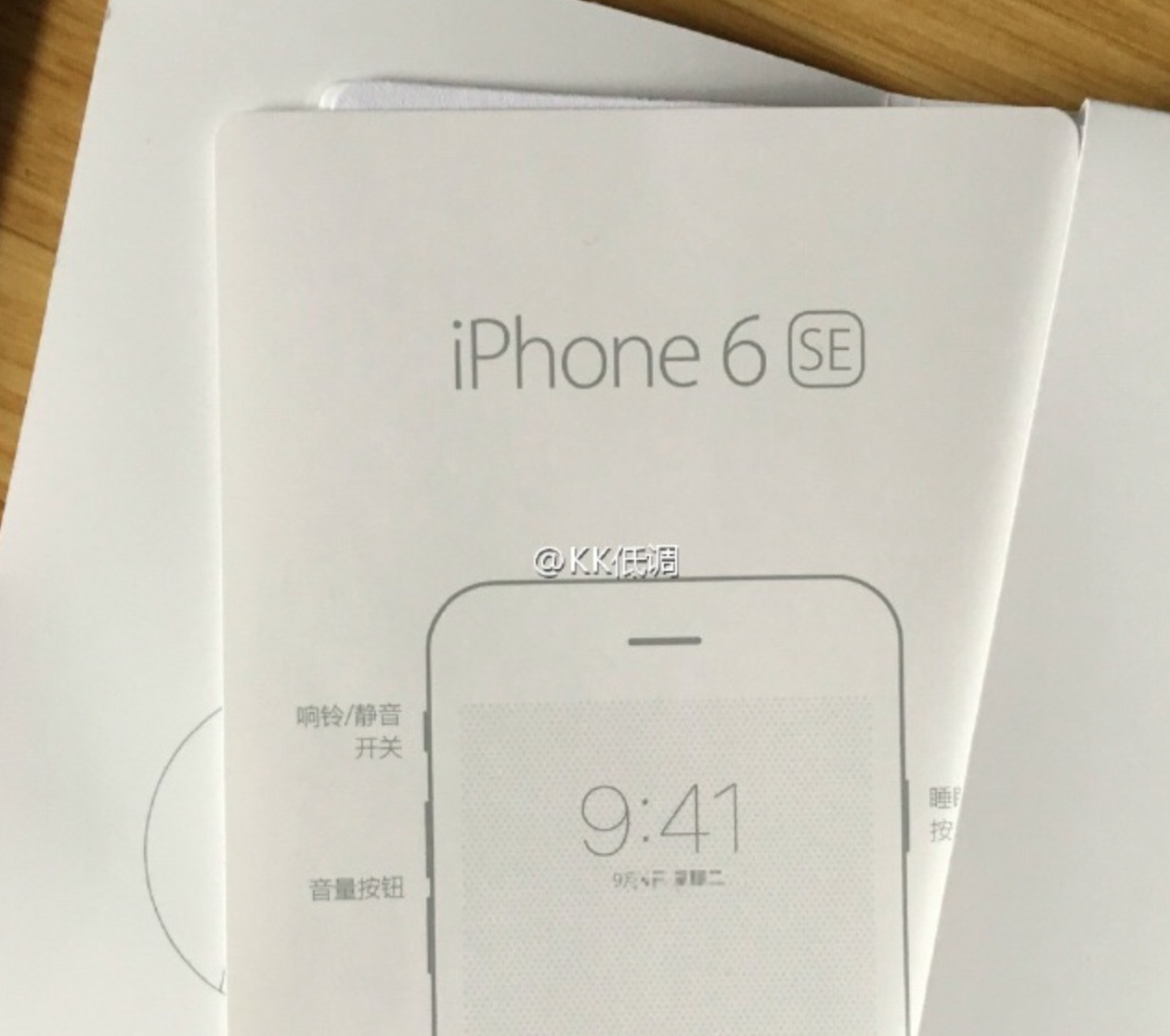 Internet discussions are flaring up, talking about the use of the "special edition" branding on a re-use of the iPhone 6 design language. While some weigh in on the "SE" nomenclature being used on a low-end device, that has not always been Apple's use of the term.
Both the Macintosh SE in the '80s and iMac DV+ SE just after the turn of the century used the branding to signify a higher-end product than the bare entry level at the time. The iPhone SE was Apple's first use of the mark to designate a lower end device in the overall product lineup.
Previous rumors have labeled the fall 2016 iPhone as both a "iPhone 7" and "iPhone 6 SE," with the latter being reiterated as recently as July prior to Wednesday's alleged packaging photos.
The 10-year-anniversary of the iPhone is rumored to be celebrated by an all-glass chassis redesign. Other features said to be in the 2017 iPhone are an OLED display with components like the FaceTime camera and Touch ID home button integrated into the screen.