Rumor: Apple's 2016 iPhone will be dubbed the 'iPhone 6SE'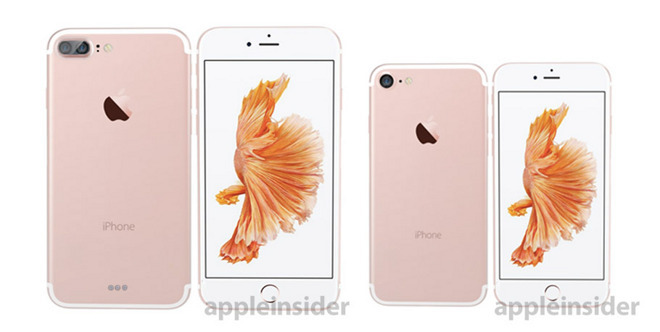 Without a redesigned chassis, this year's iPhone upgrade won't earn the "iPhone 7" moniker, a new rumor claims, suggesting that the latest model will instead be known as the "iPhone 6SE."
Citing sources in China, Apfelpage.de reported on Monday that Apple has already produced packages with the "iPhone 6SE" name. However, without photos showing the packaging, the new rumor should be taken with a grain of salt.
If the rumor does prove true, the name would be a merging of Apple's current flagship device, the iPhone 6s, and its entry-level handset, the iPhone SE.
Apple typically gives its smartphone a complete redesign every two years, while the in between years are "S" upgrades with mostly internal changes. However, leaked parts and reports strongly suggest this year's handset will look largely the same as the two previous devices, the iPhone 6s and the iPhone 6, breaking the usual cycle.
Rumors have generally referred to the device as an "iPhone 7," following Apple's typical naming conventions and release patterns. But with the 2016 model expected to sport largely the same external appearance as the current iPhone 6s, a full-fledged "7" name may not be representative of how Apple intends to pitch the product.
The new 2016 iPhone is expected to sport a thinner design, ditching the 3.5-millimeter headphone jack, and also removing the antenna lines from the back of the device. It's believed that the larger 5.5-inch "Plus" variant will exclusively feature a dual-lens camera design and 3 gigabytes of RAM, and will potentially have a magnetic Smart Connector on the back for charging.
A proper, complete redesign of the iPhone is said to be in the cards for 2017, celebrating the 10-year-anniversary of the bestselling mobile device. Reports have suggested next year's model will feature an all-glass chassis, as well as an OLED display with components like the FaceTime camera and earpiece integrated into the screen.
For this year's new iPhone, all is expected to be revealed in September, which is Apple's usual launch timeframe for a new handset. It's been suggested that Apple is planning to hold an event the week of Sept. 12 to unveil the device, whether it's known as an "iPhone 6SE," "iPhone 7," or something else entirely.