Corning touts Gorilla Glass SR+ for wearables as alternative to 'luxury' cover materials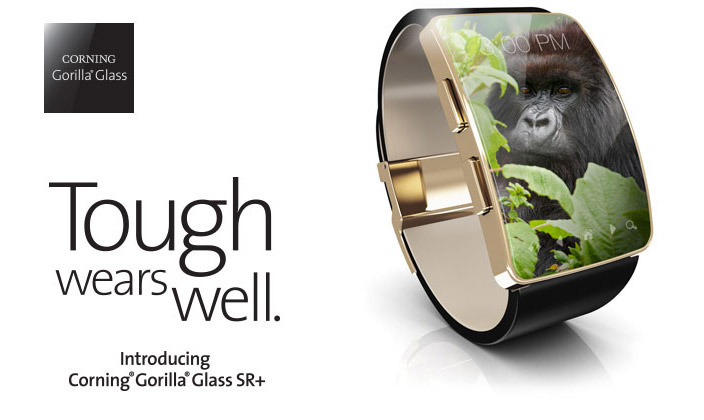 AppleInsider is supported by its audience and may earn commission as an Amazon Associate and affiliate partner on qualifying purchases. These affiliate partnerships do not influence our editorial content.
Glass maker Corning on Tuesday announced commercial availability of Gorilla Glass SR+, a composite cover material designed specifically to take on the stresses endured by wearable devices like Apple Watch.
The culmination of research dating back to early 2015, Gorilla Glass SR+ is said demonstrate scratch resistance nearing that of "alternative luxury cover materials," Corning said in a press release. While not specified, Corning is likely referring to sapphire, an incredibly hard and optically clear material commonly seen in high-end wristwatches.
Although Apple uses sapphire to protect Apple Watch and Apple Watch Edition models, the material has seen limited application in the smartwatch field due to high production and tooling costs. Apple, too, implements a cheaper ion-impregnated glass — "Ion-X" in Apple speak — with the entry-level Apple Watch Sport.
According to Corning, Gorilla Glass SR+ delivers up to 70 percent better damage resistance against impacts and 25 percent better surface reflection than competing luxury materials.
"In early 2015, Corning launched Project Phire with the goal of engineering glass-based solutions with the scratch resistance approaching luxury cover materials, combined with the superior damage resistance of Gorilla Glass," said Scott Forester, director, innovation products, Corning Gorilla Glass. "Corning Gorilla Glass SR+ delivers a superior combination of properties that is not available in any other material today - it is in a class of its own."
Corning expects Gorilla Glass SR+ to show up in products from leading global brands later this year.