Possible references to MacBook Pro OLED 'Function Row' spotted in Pages code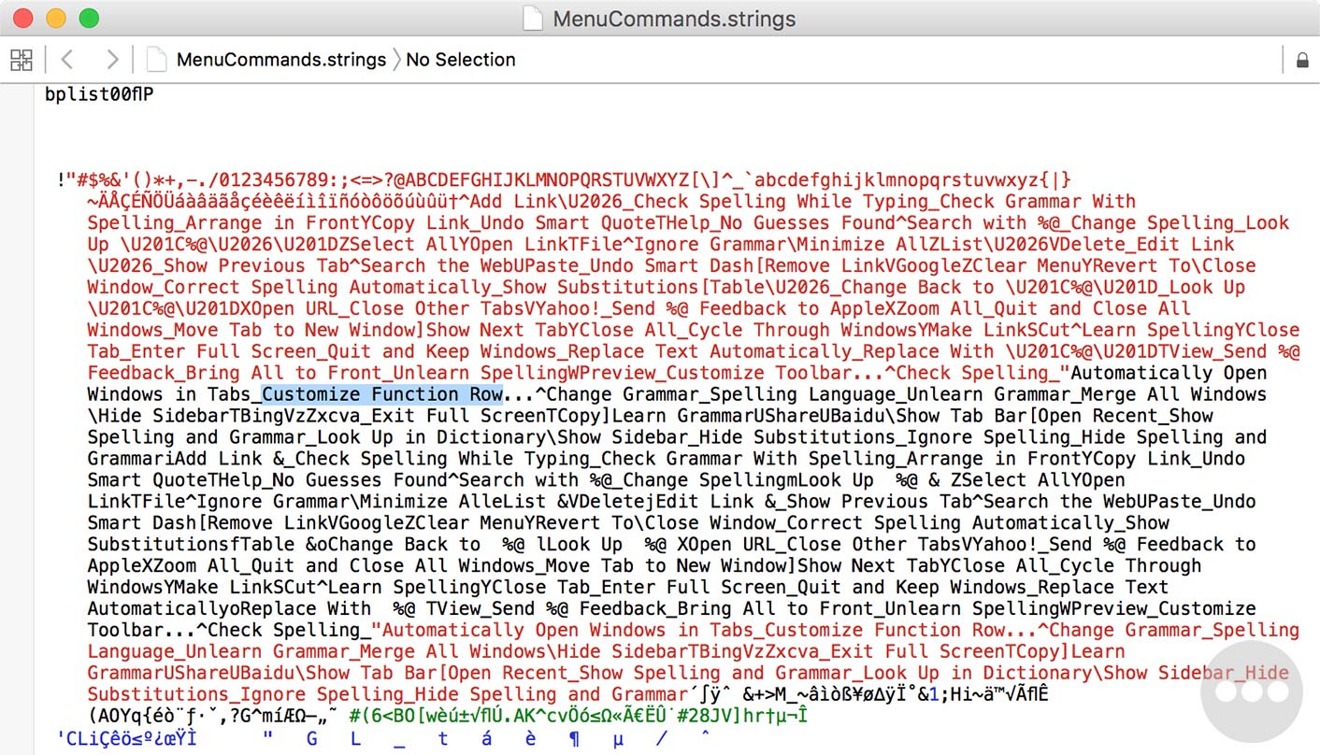 A reference to a "Dynamic Function Row" has been spotted in Apple's latest release of the Pages word processing app, potentially confirming a rumored name for the OLED touch bar on the new MacBook Pro.
Spotted by Consomac, a text entry has been found in the MenuCommands.strings system file for Apple's Pages, with a menu option titled "Customize Function Row."
The entry may be for something else, however. Presumably, multiple applications would require the ability to modify an OLED touch sensitive function row, and AppleInsider searches of the latest beta's files have as of yet found no other references to the feature.
Monday's report reiterated previous rumors about the OLED function bar, giving it a name for the first time. The "Dynamic Function Row" is said to display both a virtual row of function keys and may be tailorable by developers or users app-specific commands.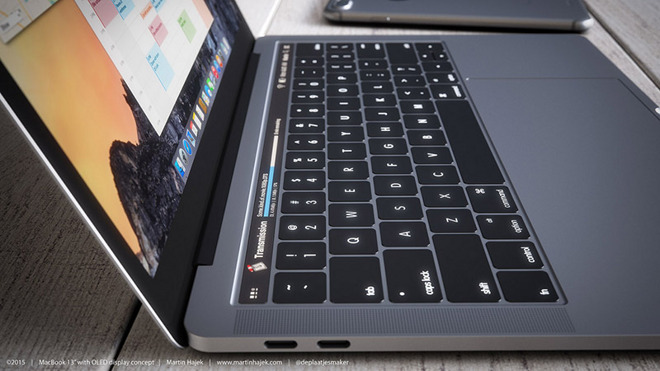 Still not known is any prospective announcement date for new Apple hardware. Any new MacBook Pro announced in the fall is expected to have a "Polaris" AMD GPU, Thunderbolt 3, and USB 3.1 generation 2 in addition to the rumored "Dynamic Function Row."