Mossberg: Steve Jobs continued work on Apple television set after resignation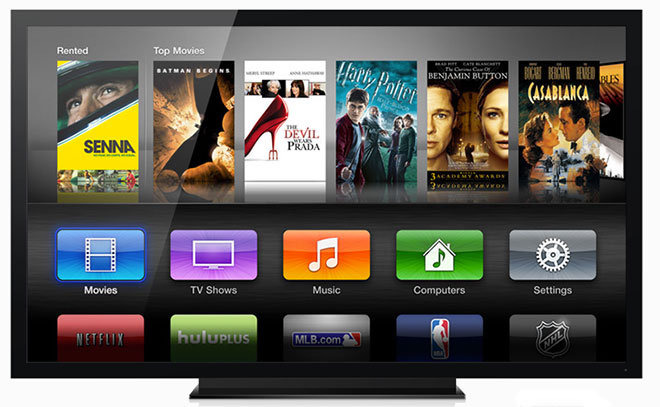 Laying years of rumors to rest, veteran technology journalist Walt Mossberg this week confirmed knowledge of Apple's work on a full-fledged television set, saying Steve Jobs phoned him to discuss the project shortly before his death in 2011.
Mossberg received a call from Jobs on Aug. 24, 2011, the same day Apple announced his departure from the company after a years-long fight with pancreatic cancer, reports Recode. Incidentally, it just so happened that Mossberg was penning a feature on Jobs' legacy.
"I'm writing this thing. And the phone rings. And it's him," Mossberg said. "I think he wanted to talk to me because he was feeling a little sentimental. And also because he wanted me to know that he wasn't going away."
Apple had issued a press release earlier that day announcing Jobs' resignation. In the brief, Jobs said he was no longer fit to serve as the company's CEO and as such would hand the reins over to Tim Cook. He did, however, retain his position as Chairman of the Board, director and Apple employee.
"He was going to still be involved. Their press release made some vague nod toward that. But he wanted me to know that he was going to be involved in big strategic things, and also that he was going to reserve one particular thing for himself," Mossberg said. "I said, 'well, what's that?' He said, 'Well, it's television...I think we figured out a way to do it, and it's going to be fantastic. I want you to come out, in a few months, and I want to show it to you.'"
Jobs died two months later. Mossberg never got the chance to see Apple's TV, but he believes Jobs was hinting at a full-fledged television set, the report said.
"If you would have asked me five minutes after we hung up, I would have said he was going to reinvent the whole TV set," Mossberg said. "It would be Apple-esque, meaning it was high quality, and very easy to use. But he was thinking about more than hardware — that was clear, too."
Rumors of an integrated Apple television date back to 2007 when the company was said to be committing research and development resources toward "large screen technologies." A number of similar claims followed. In 2008, serial entrepreneur Jason Calacanis said he knew "first-hand" that Apple was working on an Internet-connected television. Analyst Gene Munster put a timeline on Apple's production plans in 2010, predicting an entry in the $2,000 price range by 2014.
Perhaps most notable, however, is an excerpt from Walter Isaacson official Jobs biography in which the late tech guru said he "finally cracked" the code to simple television.
Apple weighed its options and ultimately took a different tack and positioned itself as a player in the set-top streaming business with Apple TV. The latest version features Siri integration and the specialized tvOS operating system with standalone App Store.
Artifacts from Jobs' contributions to the project might still be integrated into the Apple TV line, as Apple is said to be developing a universal digital viewing guide for streaming content providers. Described as a TV guide for apps, the feature would go a long way toward simplifying the over-the-top viewing experience.