Purported 'iPhone 7 Plus' packaging shows Lightning to Headphone Jack Adapter in box, 256GB storage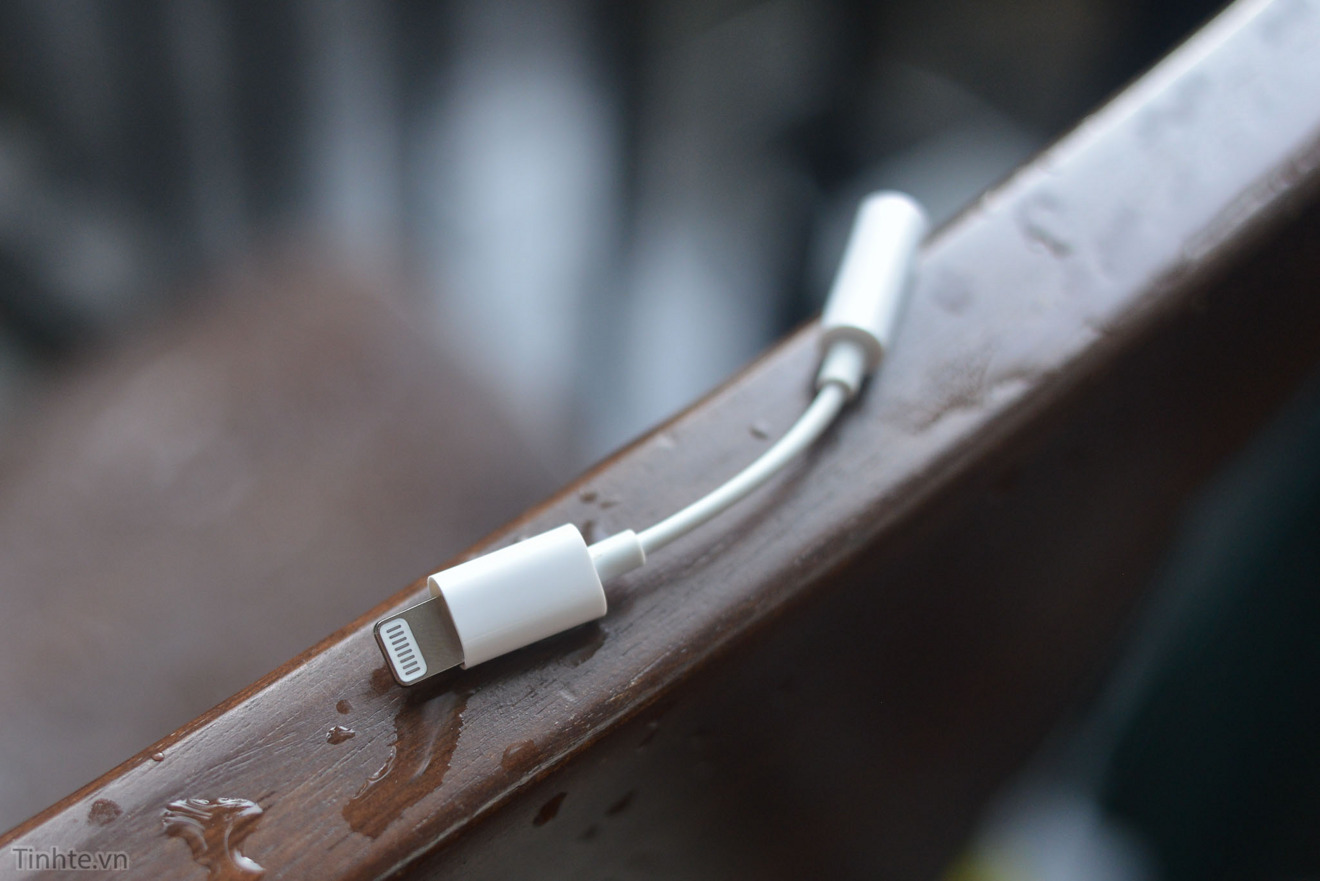 An insert claimed to be for Apple's anticipated "iPhone 7 Plus" would — Â if legitimate — not only confirm the product's name, but also reveal that it will come with a Lightning to Headphone Jack Adapter in the box.
The alleged Apple packaging material was published on Wednesday by Techtastic.nl, providing a list of what could be in the "iPhone 7 Plus" box in multiple languages. It states that the handset will ship not only with EarPods with a Lightning Connector, but also a Lightning to Headphone Jack Adapter.
The supposed insert also indicates that the "iPhone 7 Plus" will be available in a 256-gigabyte storage capacity. That would be double the current maximum of 128 gigabytes found in the iPhone 6s series.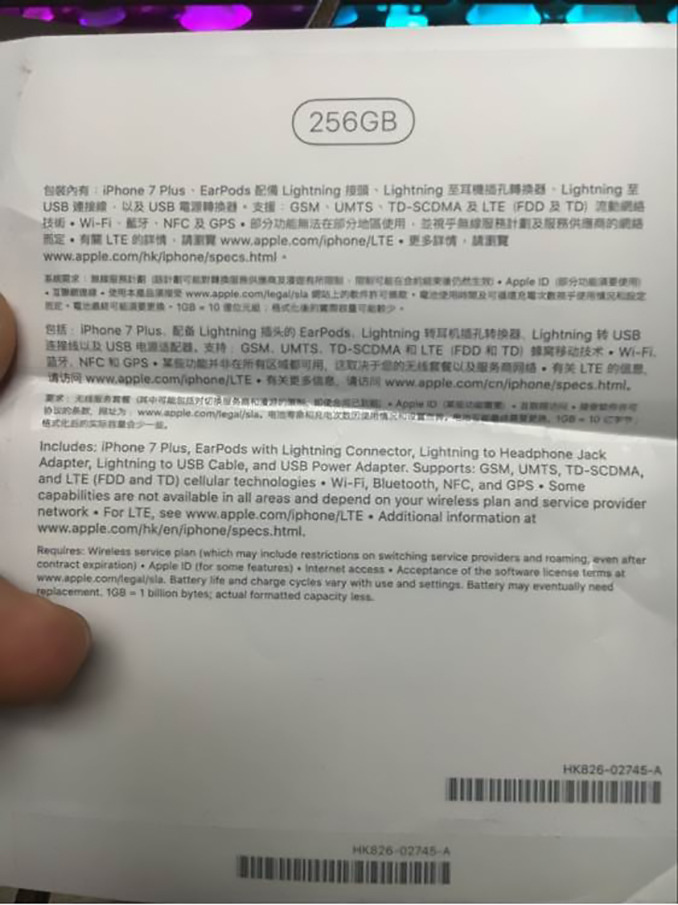 Beyond those tidbits, the sheet includes the usual alphabet soup of tech specs, detailing the inclusion of a Lightning to USB cable and power adapter, and support for wireless technologies including LTE, Wi-Fi, NFC, Bluetooth, and GPS.
Such materials would be incredibly easy to fake, including just text on a slip of paper. However, packaging materials for upcoming iPhones have leaked in the past, including last year when the box for the iPhone 6s Plus surfaced online in late August, a few weeks before the handset was officially revealed.
With the next-generation "iPhone 7" series expected to ditch the legacy 3.5-millimeter headphone port, speculation has mounted as to how Apple plans to sell it to consumers. Some speculated that Apple would not include an adapter for legacy headphones in the box, as the company has offered no such concessions in the past when it ditched features like the 30-pin iPod connector, CD/DVD SuperDrive in MacBooks, or 3.5-millimeter floppy drives in legacy Macs.
The official Apple Lightning to Headphone Jack Adapter may have leaked online a month ago in photos from a Foxconn factory in Vietnam. The photos showed a short accessory dongle with a male Lightning plug on one end, and a female 3.5-millimeter headphone jack on the other.
As to why Apple would ditch the headphone jack on this year's iPhone, speculation has mounted that the company will also introduce a non-clicking capacitive home button with this year's model. Together, those two changes are believed to not only allow thinner iPhone designs, but also to greatly improve the waterproofing capabilities of the handset.
All is expected to be revealed next Wednesday, when Apple is set to host a keynote presentation for a new product unveiling. It's expected that the "iPhone 7" series, along with a second-generation Apple Watch with GPS, will be revealed.
AppleInsider will be there live in San Francisco at 10 a.m. Pacific, 1 p.m. Eastern, with full coverage.