Belkin announces simultaneous Lightning headphone and charging adapter for iPhone 7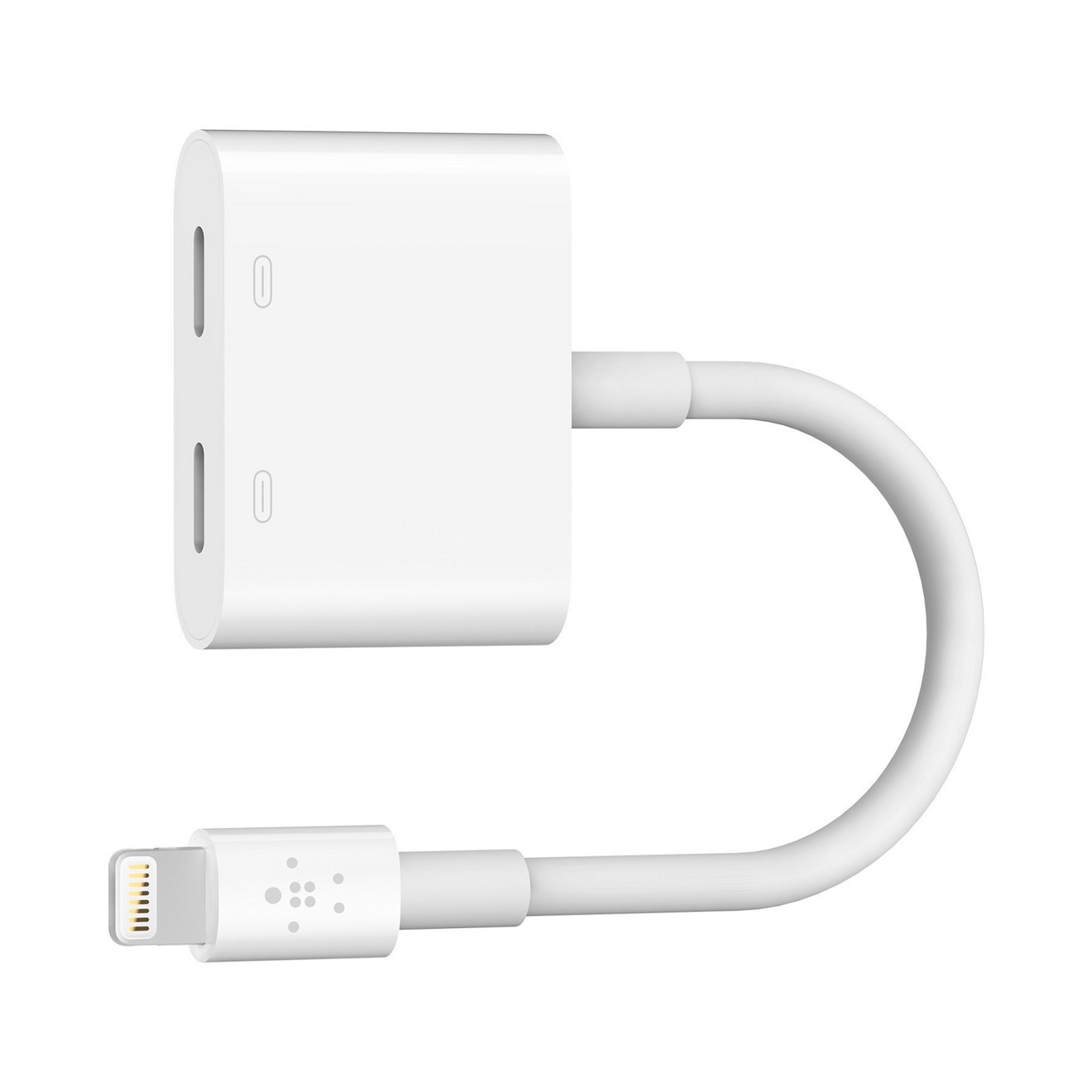 The elimination of the 3.5-millimeter headphone jack on the iPhone 7 has caused some users to question how they will charge their handset while listening to music on wired headphones. Accessory maker Belkin has the answer — Â for $40 extra.
Belkin's new $39.95 Lightning Audio + Charge RockStar for iPhone 7 and iPhone 7 Plus was "developed closely with Apple," the company said on Thursday. It features a single male Lightning plug on one end, and two female Lightning ports on the other.
Either Lightning port will work with Lightning-connected headphones. And users will also be able to use Apple's official Lightning to 3.5-millimeter headphone adapter for use with legacy ports. It works with any Lightning device running iOS 10 or later.
The accessory supports one Lightning audio device and one charger at a time. it's set to launch Oct. 10 on Belkin's website, as well as Apple's online and retail stores.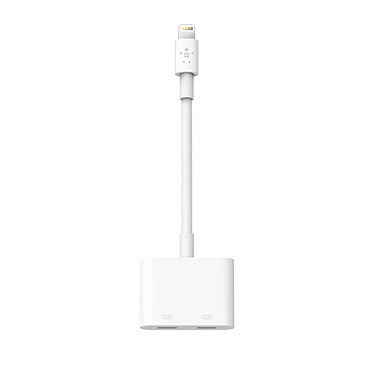 Features of the dongle include:
Dual functionality so users can listen to Lightning Audio and charge at the same time
Compatible with Lightning Audio headphones†and Apple Lightning to 3.5 mm Headphone Jack Adapter
Supports pass-through charging up to 12W for iPhone and iPad
Supports up to 48 kHz, 24-bit audio output
Works with the Apple iPhone 7 Smart Battery Case and battery packs for on the go charging
"We're excited to offer the Lightning Audio + Charge RockStar to our customers, extending our family of RockStar multi-port products and creating an easy way for people to charge and listen on the go," says Steve Malony, VP, GM Belkin.