How Apple achieves the high-gloss 'jet black' color on the iPhone 7 & 7 Plus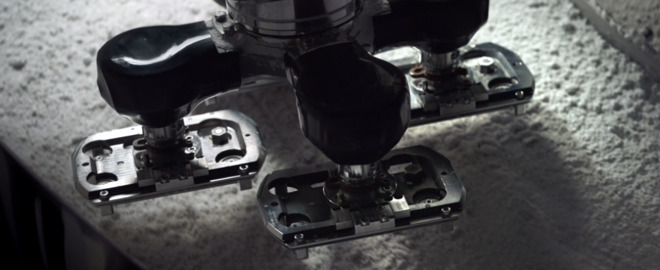 Apple made something of a fuss about the iPhone 7's new "jet black" color during this week's press event in San Francisco, going into depth about the nine-step process needed to achieve that look. Here's how it's accomplished.
Perhaps the most unique part of the process is actually the first, something Apple designer Jony Ive referred to as "rotational 3D polishing."
A machine drags the aluminum housing through a specialized powder, which buffs out imperfections and helps to produce a mirror-like effect. Typically in the industry, such housing would be buffed using a chemical wash or electrochemical method instead.
The housing is then dipped into an anodization tank, where electricity jolts the surface of the aluminum into aluminum oxide, making it more corrosion-resistant.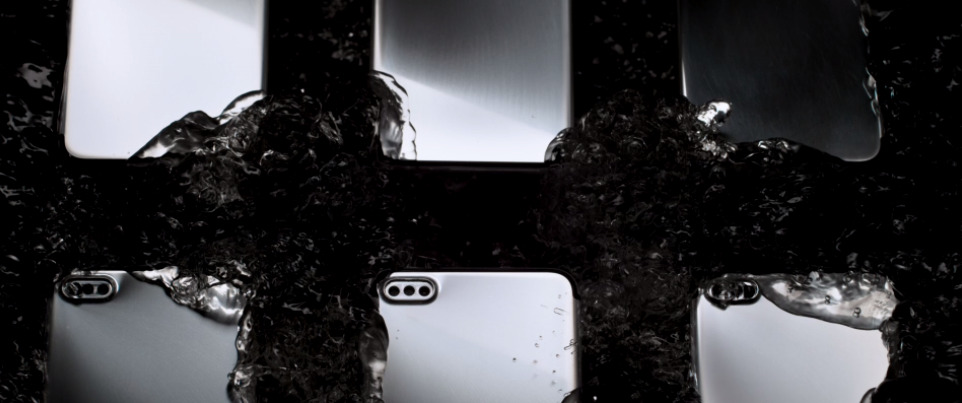 The surface is made porous so it can absorb the black dye, which Ive described as a "single-component" material "absorbed through a capillary effect to ensure maximum saturation." This apparently explains how Apple manages to achieve such a dark shade of black.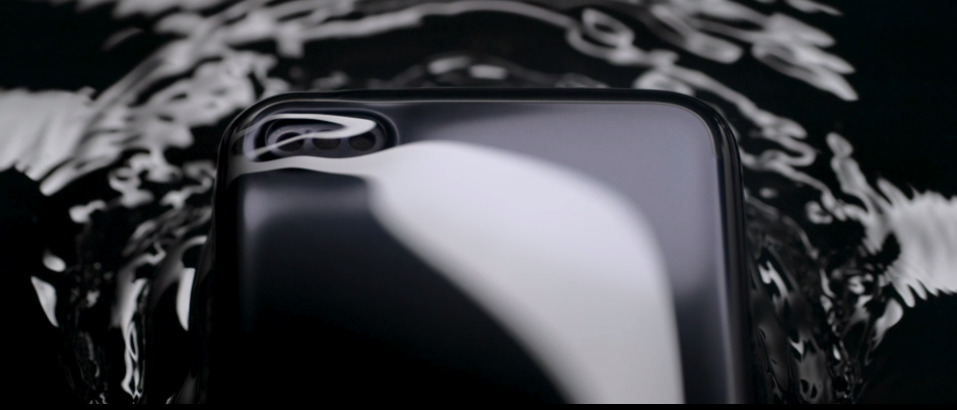 In the last step, the housing is spun through a bath of magnetized "ultra-fine" iron particles, used to polish the anodized layer for extra sheen. Apple in fact warns that this layer is more prone to showing scratching and scuffing, and hence people should use a case if they want to keep a device untarnished.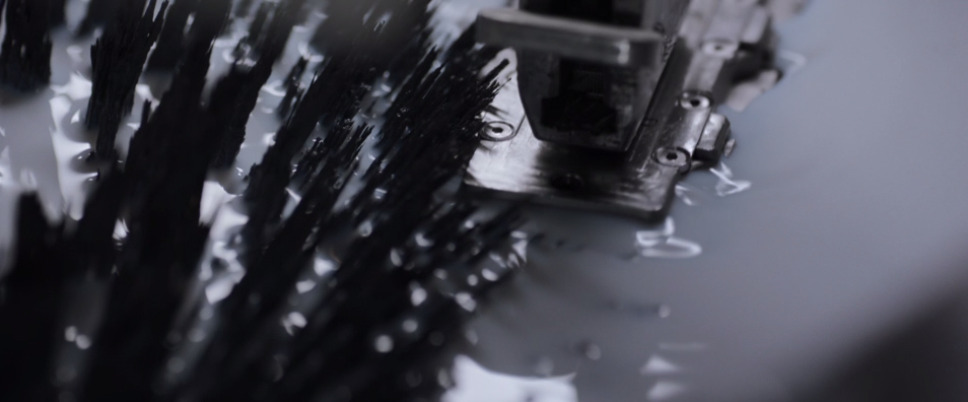 Preorders for the iPhone 7 are already underway, in advance of a Sept. 16 launch date. The jet black glossy finish is limited to iPhone 7 and iPhone 7 Plus capacities of 128 and 256 gigabytes.