Twitter debuts streaming video app on Apple TV in prep for Thursday Night Football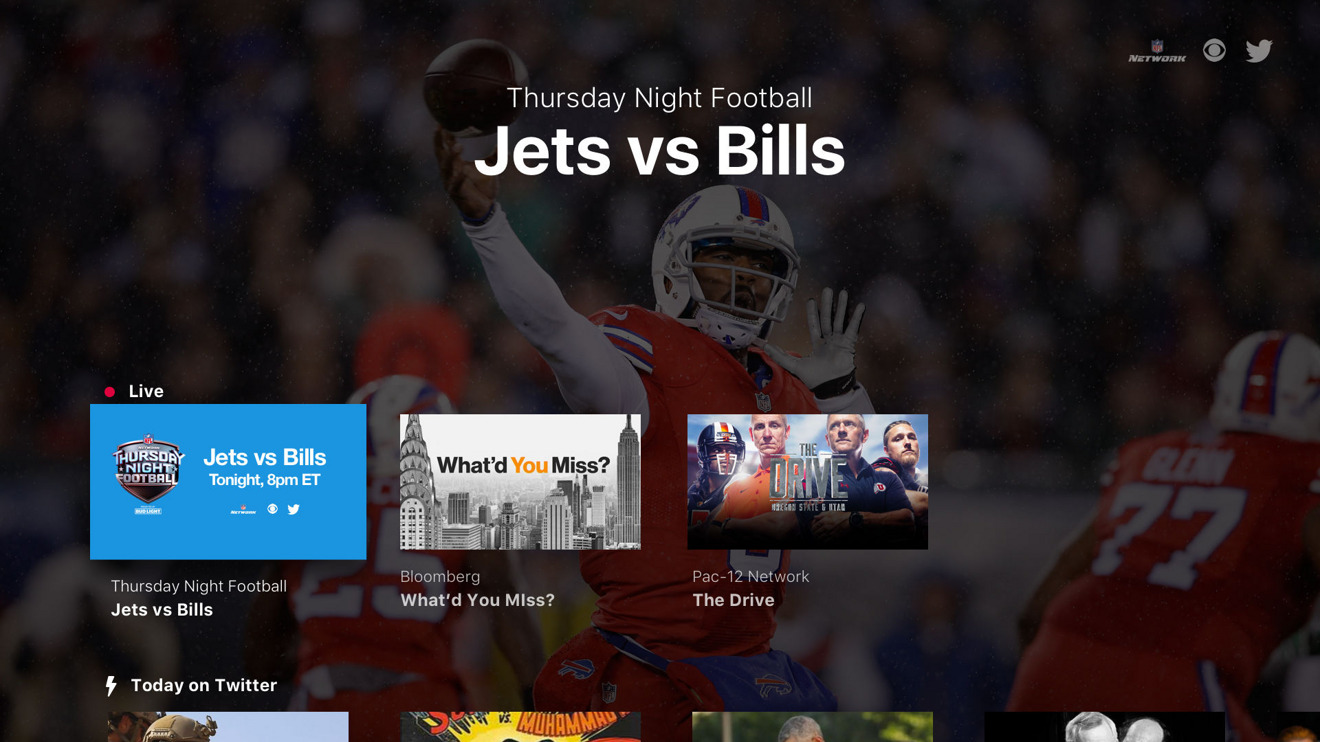 Twitter on Wednesday launched a free app for the Apple TV, allowing people to tune into any of the live video feeds on the service — specifically paving the way for the first of 10 Thursday NFL games the social network is paying to host.
Users will also be able to stream content from other sources, such as the NBA, MLB, and Bloomberg, Twitter said. On top of this people will be able to see top tweets, and view the most popular Vine and Periscope posts.
The new app is available on the Amazon Fire TV and Microsoft Xbox One as well, but only Apple TV users can watch live video and tweeted video clips side-by-side.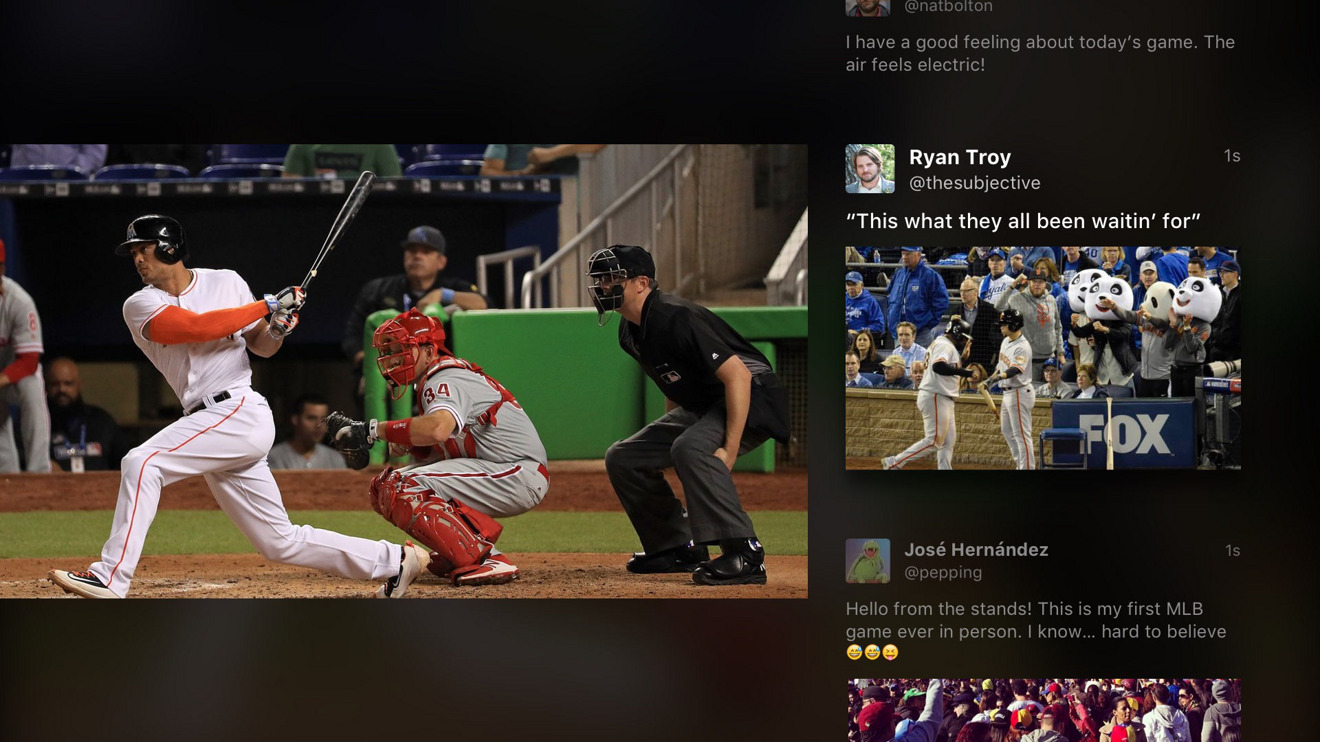 Twitter secured the rights to the NFL games in April. The company has been looking to improve its video offerings as a way of growing stagnant user numbers and boosting ad sales.
Apple was at one point rumored to be interested in the NFL deal, but eventually declined to bid, allegedly because it didn't feel the content was worth the price. Twitter is thought to have outbid companies like Amazon, Facebook, Verizon, and Yahoo.