Snapchat announces Spectacles video-recording sunglasses, available this fall for $130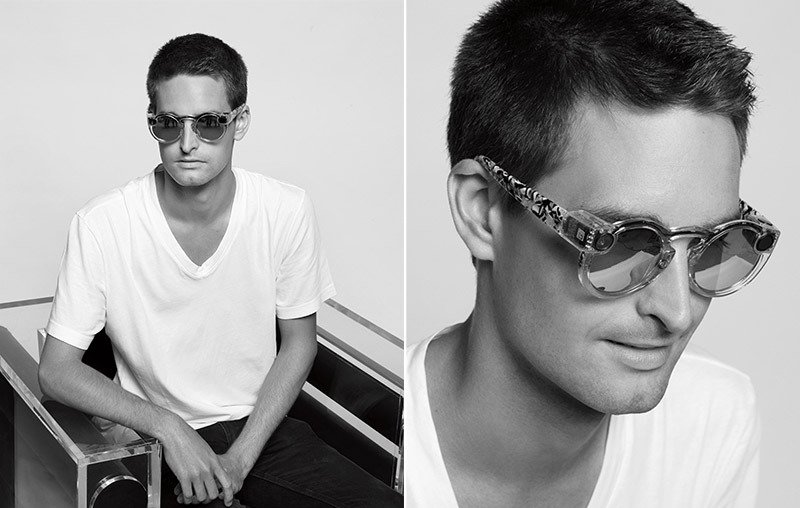 AppleInsider is supported by its audience and may earn commission as an Amazon Associate and affiliate partner on qualifying purchases. These affiliate partnerships do not influence our editorial content.
Snap, Inc., the company formerly known as Snapchat, on Friday announced its first hardware product in Spectacles, a $130 pair of sunglasses with an embedded camera that captures 10-second point-of-view video clips at the tap of a button.
Revealed to the The Wall Street Journal by company cofounder and CEO Evan Spiegel, Spectacles are designed to break free from the literally square confines of conventional smartphone video by recording circular footage from a first-person vantage point. The effect, Spiegel says, is akin to reliving a memory.
"It's one thing to see images of an experience you had, but it's another thing to have an experience of the experience," he said. "It was the closest I'd ever come to feeling like I was there again."
Despite the WSJ's lengthy writeup, little is known about the actual product set to ship this fall. The report notes Spectacles achieve footage akin to human vision by utilizing a 115-degree-angle lens, though it is unclear if the glasses feature two lenses, as suggested by the photo above. A button located near one of Spectacles' hinges — likely the left side, again gleaned from the photo — starts the recording process, wirelessly transmitting 10-second clips to a host smartphone for easy sharing.
Battery life, weight, available onboard storage and other basic device specifications are at this point unknown.
In any case, Spiegel views Spectacles as a lark, not a major revenue driver. Users might wear the glasses for fun at a barbecue or concert, the publication muses. That being said, Spiegel hinted at potential far-reaching implications (big money) if Snapchat app were to gain control over camera hardware instead of relying on smartphone surrogates like iPhone.
Alongside Spectacles, Spiegel announced Snapchat has been renamed to Snap, Inc., as the company now offers more than app-based sharing of ephemeral photos and video. The CEO imagines Snap, Inc. a camera company, not a social media platform, the report says. Comparing it to Kodak and Polaroid, Spiegel says, "First it was make a photo [...] Then it was take a photo [...] And finally it became give a photo."
Priced at $130 and available in black, coral and teal, Spectacles will see limited release later this fall.