Samsung buys AI startup created by Siri co-cofounders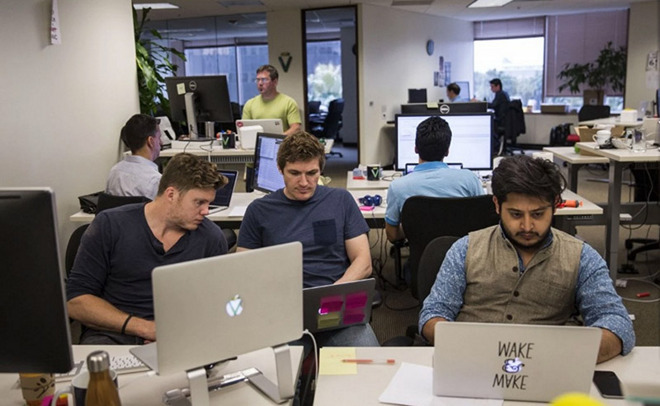 Samsung on Wednesday announced the acquisition of Viv, a next-generation artificial intelligence firm created by Siri co-founders and former Apple employees Dag Kittlaus, Adam Cheyer and Chris Brigham.
Under the terms of today's agreement, Viv will function as a separate entity from Samsung, but is contractually obliged to provide services to the Korean tech giant, according TechCrunch. Recode contradicts the report, saying all Viv employees, around 30 in total, will be assimilated into Samsung's apparatus.
In any case, Samsung has purchased Viv, and is therefore de facto owner of any technological breakthroughs the team might produce. Financial details of the acquisition remain unknown. This will be the second big acquisition for co-creators Kittlaus, Cheyer and Brigham, who previously sold their Siri virtual assistant technology to Apple in 2010.
Viv was unveiled in 2014 as a next step solution to closed automated assistants popularized by Apple and Google. Kittlaus demonstrated Viv's potential during the product's first public presentation in May, and the firm has been awaiting a suitor ever since.
Built in part on Siri's foundation, Viv is much more advanced than Apple's assistant. For example, Viv can look up movie times, compare ticket prices, place an order, suggest alternative showtimes, recommend pre-show dinner reservations, cancel a previous order and more, all from a single point of contact. Perhaps most importantly, the system can mesh multiple services together without the need for standalone apps.
Samsung's plans for Viv are unclear, though the company told Recode its vision for AI is more focused compared to existing solutions.
"Our focus is really more device-centric," said Injong Rhee, CTO of Samsung's mobile division. "How do we revolutionize how users interact with our devices and our appliances?"
Rhee added that Viv or technology derived from Viv will see its first real-world deployment with next year's Galaxy smartphones. From there, the company plans to expand integration into televisions and internet-connected devices.
Samsung has a dismal success rate when it comes to integrating purchased technology into first-party products, but Kittlaus is convinced selling to the Korean tech giant was the right decision, Recode reports.
"We, of course, did our own independent inquiries about this issue," Kittlaus said. "Samsung has drastically changed in terms of how they handle acquisitions and integrations over the last three years and really gotten good."