Apple to expand iOS Developer Academy in Italy, partner with five universities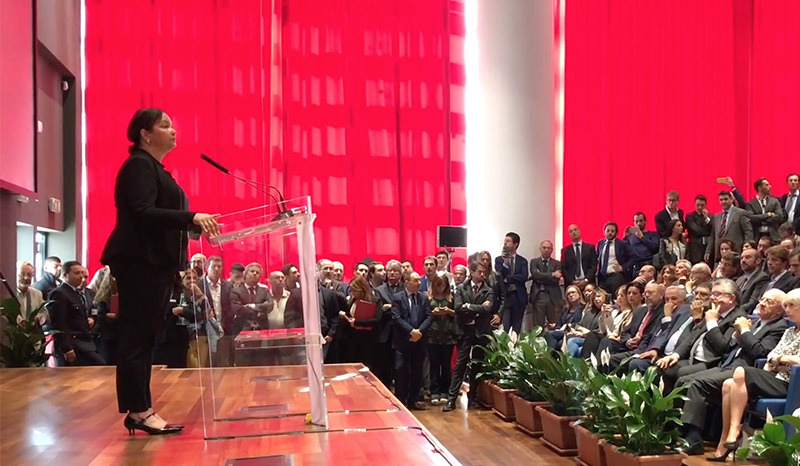 AppleInsider is supported by its audience and may earn commission as an Amazon Associate and affiliate partner on qualifying purchases. These affiliate partnerships do not influence our editorial content.
During an informal commencement address at Apple's first European iOS Developer Academy in Italy, VP of Environment, Policy and Social Initiatives Lisa Jackson announced an upcoming expansion to the program that will serve 800 students next year.
Apple is working with at least five universities in the Campania region to roll out its iOS Foundation Program, an initiative the company hopes will inure up and coming developers to the mobile operating system.
Jackson announced the project in an address to the first group of students taking part in Apple's development training program at the University of Naples Federico II's San Giovanni campus. A video of the event was posted to local blog Macitynet.it
Technically an expansion to the iOS app developer center announced in January, the new program consists of three to four weeks of study in basic iOS development skills. Jackson failed to go into detail, but said students will be given an introduction to the fundamentals of iOS app development.
"This will lead to more and more young people given the crucial skills and support to get into app development," Jackson said. "It's a great opportunity to magnify the wonderful beginning here. It's a great opportunity to work with students and teachers across the region, and advance our work and the work you're doing right here at the first academy in Europe."
Apple's iOS Developer Academy officially opened for classes on Thursday. Thanks to an $11 million investment from Apple, 200 students were selected from thousands of applicants to take part in the free nine-month curriculum, 100 of whom started training this week. The program will expand to 400 students in 2017.
The company has promised additional iOS development academies beyond Europe, but has yet to detail where or when these sites will open. Related to the educational efforts, Apple recently announced plans to open a design and development accelerator in India next year.