Latest Alton Brown cookbook features food photos shot entirely on Apple's iPhone 6s Plus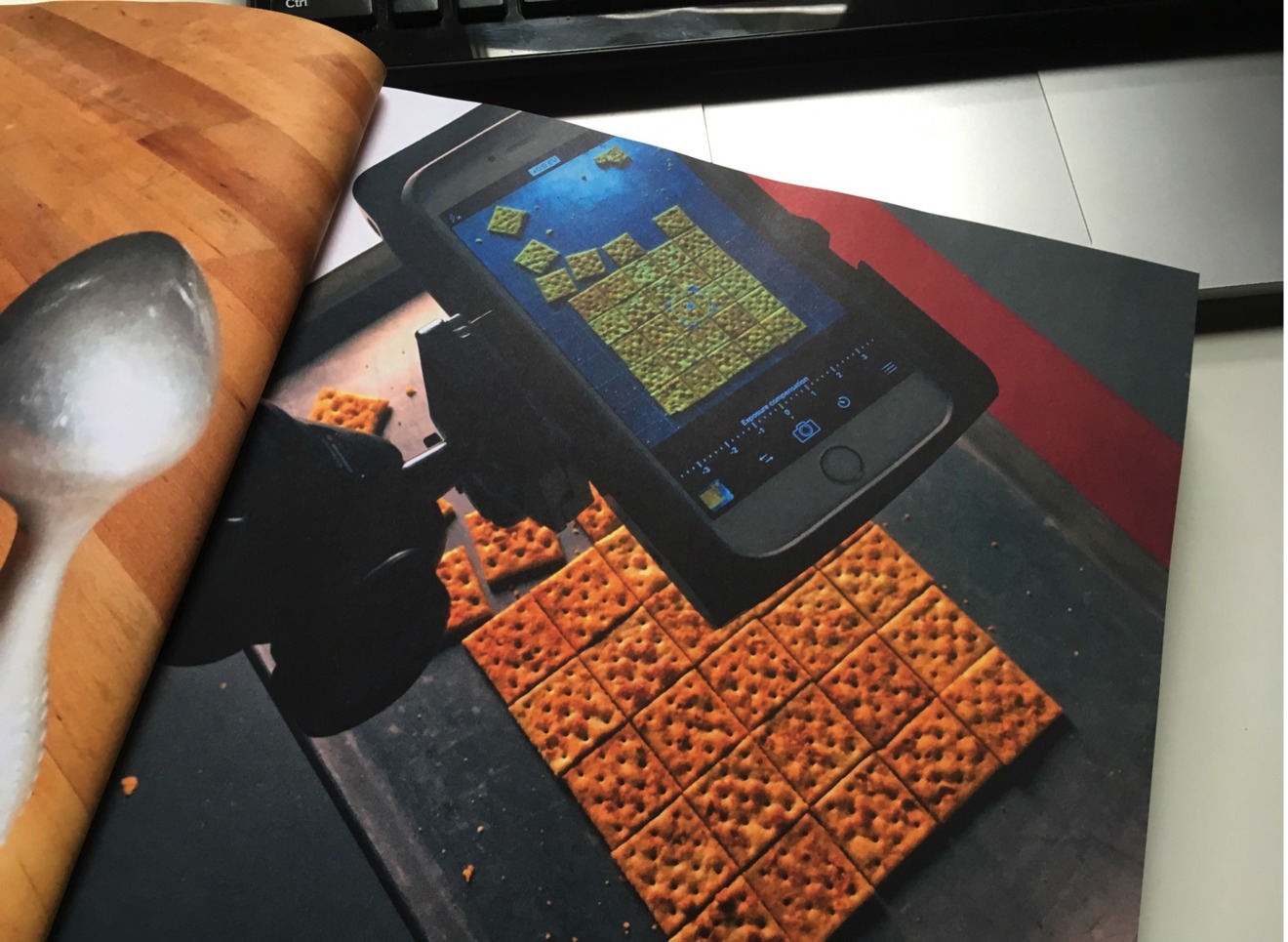 Celebrity chef, food scientist, and Food Network star Alton Brown exclusively utilized an iPhone 6s Plus for the photography in his most recent cookbook "Everyday Food."
"I'm a bit of a control freak," said Brown in the preface to the tome. "To make things even more challenging, I insisted we shoot every photo from directly overhead with an iPhone 6s Plus."
"That's right... we shot the whole book with a phone," emphasized Brown.
In addition to a preface heralding the hardware used for the title, the opening pages of the book depict the apparatus used for the photos.
Brown has historically used a large amount of Apple hardware in developing and shooting his own show, "Good Eats" as well as in cookbook production. He thanked Apple for building the Macintosh G4 Powerbook that he used to write with in his credits for "I'm Just Here for the Food."
Brown is the creator and host of the Food Network television show "Good Eats" which ran for 14 seasons on the Food Network. He also hosted and produced travelogues "Feasting on Asphalt" and "Feasting on Waves," and currently hosts "Iron Chef America," "Cutthroat Kitchen" and "Camp Cutthroat."
Bon Appétit magazine named him Cooking Teacher of the Year in 2004, and he he won the James Beard Foundation Award for Best TV Food Personality in 2011.
At present, Alton Brown's Everyday Cook is ranked first for sales in cooking education and reference at Amazon, and is 81st on Amazon's book sales charts overall. The hardcover book retails for $35, and is available on Amazon, and the ebook version sells for $15 on the Apple iBooks Bookstore.