Tips: To easily stream your media from macOS to iOS locally, use StreamToMe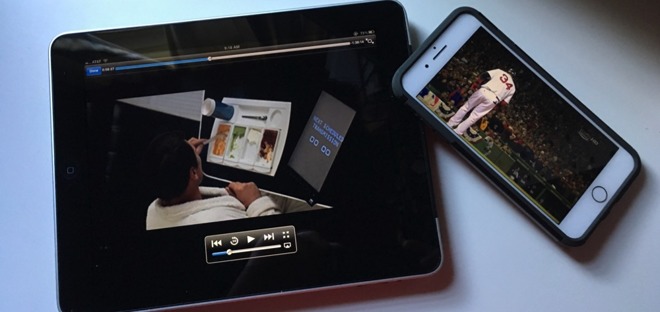 AppleInsider may earn an affiliate commission on purchases made through links on our site.
Apple's Home Sharing is great if you've got just a few files you want to stream from a computer to iOS. For larger libraries, a third party application suite called StreamToMe is a great choice, and easy to set up for even novice users.
StreamToMe, by developer zqueue is a two-part application, needing both an iOS client, and a macOS or Windows computer for a to execute the server-side "ServeToMe." The computer-side of the application does most of the heavy lifting, with the iOS version little more than a network client, and a simple player app with familiar controls.
On the Mac, you open ServeToMe, add a source, and press start server. A source can be as wide as an entire drive, include the contents of your iTunes library, or be as discrete as a single file — only the qualifying media files will appear in the server's listings.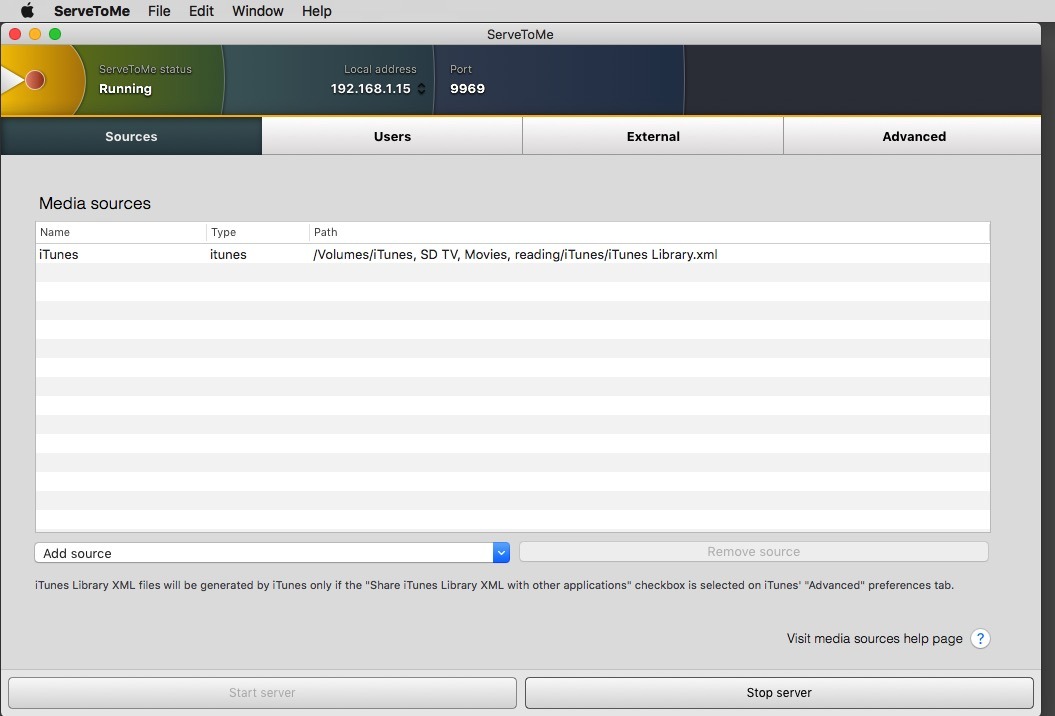 Users can customize all manners of settings, and can limit access to only certain users on the network, change the networking port number, and even configure it to be accessible outside of a local network. We leave the complexities of setting up remote access as an exercise for the reader, but if you've got even a basic grasp of home networking and the difference between a dynamic IP and static IP, there won't be any problem.
On the iOS app, you'll see the name of your computer that is running ServeToMe. Tap that, then tap your way through the sources you added till you find the TIFF or Photos image, stored audio from nearly any source, or non-DRM protected movie and select it.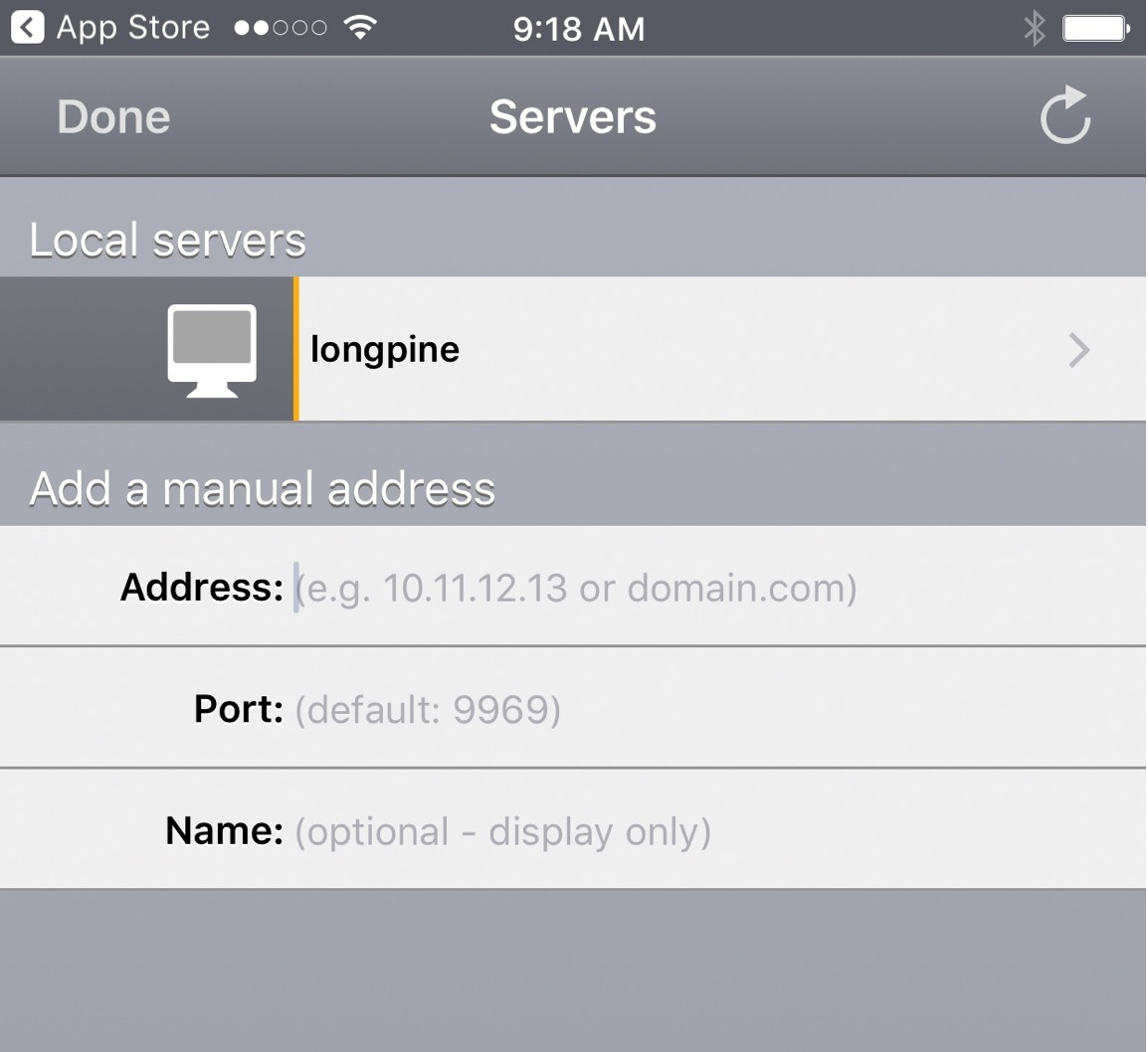 More or less instantly, your selected content will display. In HD, if the file you selected is in HD. You can scrub through the video more or less instantly as well. Sound and vision, on demand, on your iOS device, without resorting to Home Sharing, which can be ponderous with large libraries. Make the player full screen, and enjoy.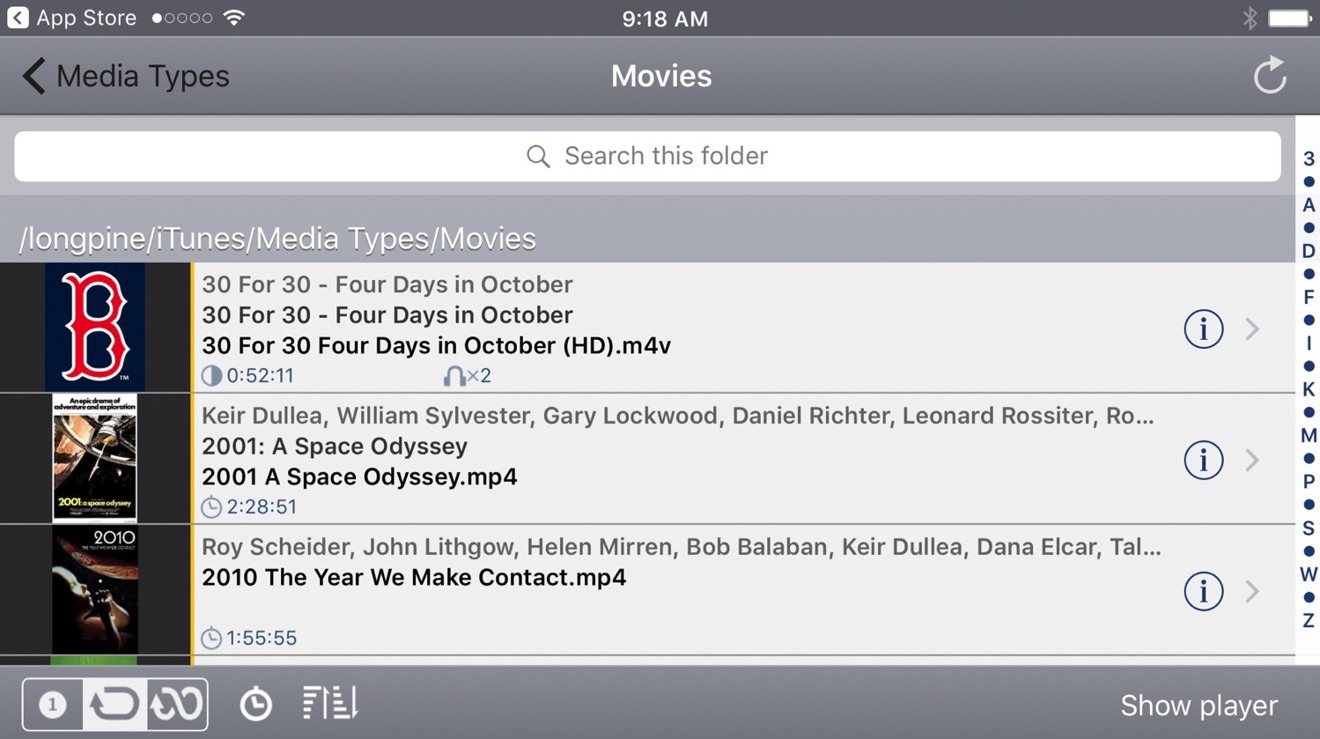 What's going on under the hood, is that ServeToMe on the computer is doing any needed conversion or decoding on-the-fly, while Stream to Me just functions as the player. You can also AirPlay from Stream to Me to other devices like your Apple TV, or connect the iOS device to a television or projector with assorted cabling through VGA, DVI, or HDMI.
Technically speaking
Beyond just the local area network and remote streaming capabilities, other options allow users to control one device running Stream To Me, with another, tailor folder hierarchy and media display, regulate advanced subtitle settings, and an assortment of playlist control modes.
StreamToMe has full support for PCM, MP3, AC3, AAC, WMA9, MPEG1, MPEG4, H.263, H.264 (AVC), H.265 (HEVC), WMV9, DivX, VP6, VP-8, VC-1, MJPEG, Theora, Vorbis and Xvid codecs. It will stream without transcoding if possible.
There are other options to playing back personal media on a possibly storage-constrained device, like the aforementioned Home Sharing, Plex, and a wide array of others. We like Stream to Me not only because it is a one-stop shop for nearly every media format under the sun, skipping the need for subscriptions to other services, but because it is fast, extremely easy to set up, and the combo is even able to work as a "personal cloud" when you're not on the local network.
We've been using StreamToMe since the days of the original iPad, and we can happily say that that old iPad still works with the modern ServeToMe implementation. Minimum requirements are an iPhone 3GS, iPod Touch third generation, or an iPad running iOS 5.
As far as the ServeToMe server component, to transcode to 720p it requires OS X 10.5 or greater, on Core 2 Duo hardware running at 2.2GHz or faster. Any speed i3, i5, Xeon, or i7 CPU will do as well. Windows hardware requirements are similar, with Vista or greater required — but Atom-class CPUs are not supported at all.
StreamToMe sells for $3 on the iOS App Store with absolutely no in-app purchases. While the listing says that it requires iOS 8, older versions are downloadable with purchase.
The server component for Mac or Windows is also free, and available from the developer's webpage.