Researchers expect 74 million iPhone sales in Q4 2016 on strength of new releases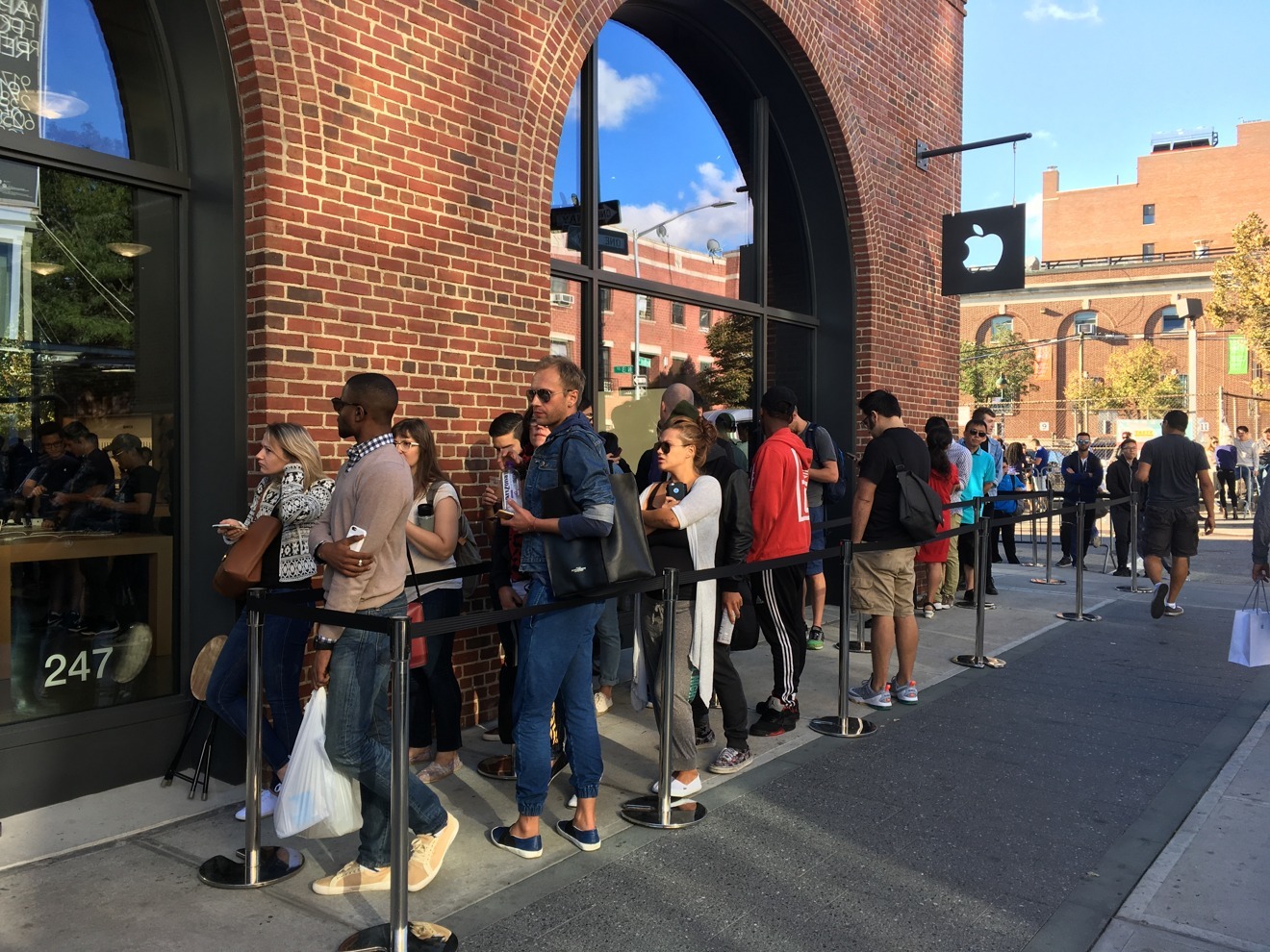 New analyst research suggests that the iPhone 7 family of phones is selling better than that of the iPhone 6s, but numbers and financial impact for the third quarter are being kept low by early stock limitations on the sought-after iPhone 7 Plus.
According to Steve Milunovitch of UBS Research, supply chain sources see production volumes between that of the iPhone 6 and iPhone 6s. Additionally, the financial analyst firm points to a survey suggesting that interest in the iPhone 7 Plus is proportionally greater than that of the iPhone 6 Plus or iPhone 6s Plus.
The iPhone SE is holding on, but interest is dropping, according to the study. UBS believes that contribution of sales from the iPhone SE has fallen from 16 percent of US sales in the third quarter, to 9 percent in the fourth quarter — although the latter may be mathematically impacted somewhat by approximately two weeks of iPhone 7 family availability.
Bolstering Apple's sales, Samsung is expected to see a net loss of future buyers as a result of the Galaxy Note 7 battery fire debacle. An associated survey polling smartphone buyers purchase intentions after the incidents show 17 percent of Samsung owners and 50 percent of those not devoted to a platform saying that they were less likely to buy a Samsung device in the future. The full impact of the battery recall of the Note 7 on the overall industry may not be felt for some time, however.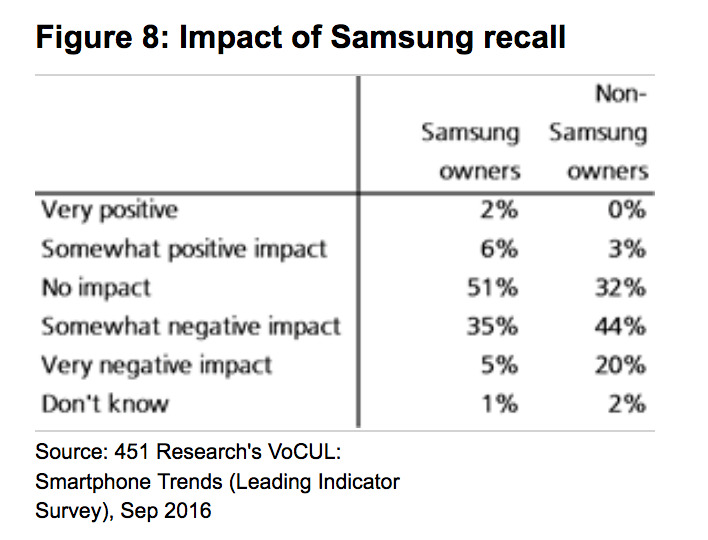 UBS expects to see "mid-single digit growth" in iPhone unit sales in 2016 with about an 8 percent growth in 2017. However, the firm expects a larger upgrade cycle similar to that of the iPhone 6 popularity in 2018 with a new design.
As a result of the strong out-the-gate performance during the iPhone 7 release, UBS expects Apple to hit revenue of $46.6 billion, in the middle of Apple's revenue estimate range, but a bit less than current Wall Street estimates suggest.
Factors impacting Apple's profit margin, which is expected to rise, is an all-time high of customers opting to pay $100 more for more storage in the iPhone, and an increase in buyers upgrading from older iPhones with 29 percent of the upgraders coming from an iPhone 5s.
For the end of 2016, UBS expects that Apple will sell through 74 million iPhones with orders from suppliers to ship 89 million, but there may be more than expected sales, given the extra sales week after Christmas in the fourth quarter over last year.