Rumor: Apple mulls 20% Apple Music price decrease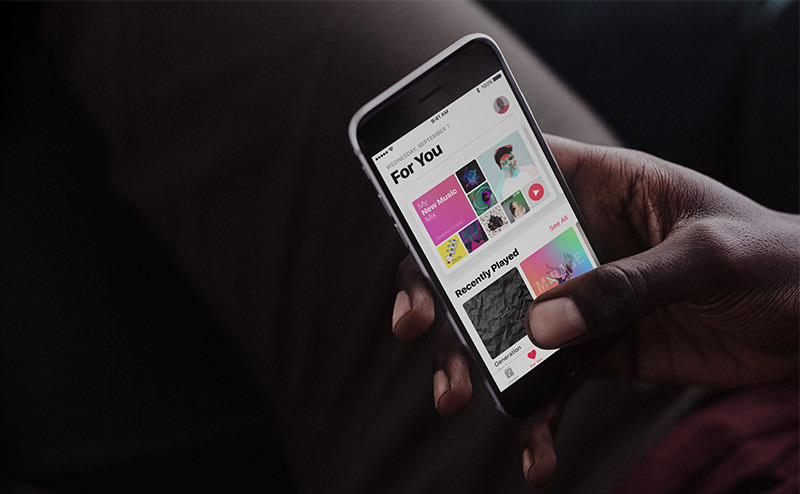 AppleInsider is supported by its audience and may earn commission as an Amazon Associate and affiliate partner on qualifying purchases. These affiliate partnerships do not influence our editorial content.
Apple is reportedly investigating a major price drop for its Apple Music streaming service, a move that could potentially trim $2 off the going rates of both individual and family plans by the holiday season.
Citing a pair of sources who have "worked closely" with Apple Music since its launch, Digital Music News reports Apple might lop as much as 20 percent off current subscription pricing.
If implemented, individual Apple Music plans would drop from $9.99 to $7.99 per month, while family plans could move from $14.99 to $12.99, a significant decrease when compared to competing services. Student pricing would remain unchanged at $4.99 per month.
The publication was quick to note that while "serious discussions" are ongoing within Apple, the cuts may not materialize. That said, the new price tiers could potentially debut as soon as December as part of a holiday promotion.
The report's wording implies the pricing launch as a one-time deal, meaning customers who sign up during the aforementioned holiday promo period will keep the reduced pricing as long as they continue monthly payments. Users signed up for the standard three-month trial window will automatically be switched to the new rate, while existing subscribers might be transitioned to the lower rate "if it becomes permanent," though details remain murky.
Driving discussions to lower Apple Music's costs is Amazon, which recently introduced an all-you-can-eat music streaming service called Music Unlimited, the report said. For regular consumers, Music Unlimited comes at a price commensurate of Apple Music's $9.99 per month fee, though that cost drops to $7.99 for members of the e-commerce giant's Prime program. Echo owners have access to an even more affordable $3.99 per month rates, though the plan restricts access to a single Echo, Echo Dot, or Tap speaker.
It should be noted that Digital Music News previously issued a spurious report claiming Apple would end iTunes downloads in the near future. Similar to today's report, the publication cited sources who worked with Apple but who are not directly affiliated with the company as saying the monumental change would occur either "within two years" or "the next 3-4 years, maybe longer."