Apple exploring glasses wearable with potential AR technology, report says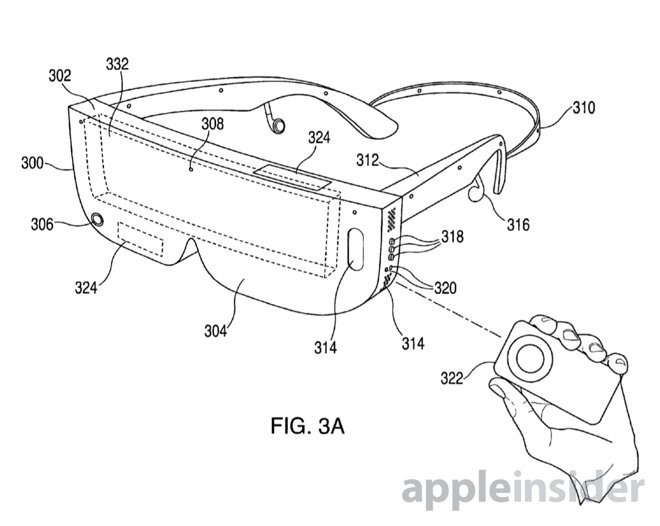 AppleInsider is supported by its audience and may earn commission as an Amazon Associate and affiliate partner on qualifying purchases. These affiliate partnerships do not influence our editorial content.
Adding to rumors that Apple will soon enter the augmented reality market, a report on Monday claims the company is working on a pair of "digital glasses" that overlays images and other useful information onto a user's field of vision.
Citing sources familiar with the matter, Bloomberg reports Apple is experimenting with a pair of digital glasses that connect wirelessly to an iPhone or other host system to function, akin to the company's Apple Watch wearable.
Apple is reportedly exploring its options with the project and no decision has been made as to whether the company will ultimately commit to a glasses style device. However, today's report notes small batch orders of near-eye displays from at least one supplier, suggesting the secret project has advanced to the prototyping phase.
It is not clear whether Apple's secret glasses solution will integrate augmented reality features or will simply act as a wearable heads-up display. True AR systems overlay interactive digital information onto the physical world, sometimes with the help of cameras, sensors, transparent displays and complex algorithms. An HUD, on the other hand, is largely a secondary display for a host device.
If Apple opts to move forward with mass production, a digital glasses device could see release by 2018 at the earliest, the report said. That timeline meshes with predictions from KGI analyst Ming-Chi Kuo who earlier this month estimated an Apple-branded augmented reality solution to debut within one to two years. Kuo anticipates Apple to test the waters with an iPhone-based AR system before marketing a standalone product.
Apple is known to be working on augmented reality solutions, though exactly what form that product will take is unclear. CEO Tim Cook first mentioned Apple's interest in AR during a quarterly investors conference call in July, confirming investments in the space. He has since reiterated the stance on multiple occasions.
Apple owns a number of AR/VR patents, the most recent being an AR mapping system for iPhone granted last week. The company is also building out a team of specialists through strategic hires and segment acquisitions, including motion capture specialist Faceshift, machine learning and computer vision startup Perceptio, German AR firm Metaio and former Google collaborator Flyby Media.
Bolstering those claims are a multitude of AR patents, the latest covering device localization technology assigned to Apple from recent acquisition Flyby Media.