Apple dissolves Mac automation management post, Sal Soghoian to leave company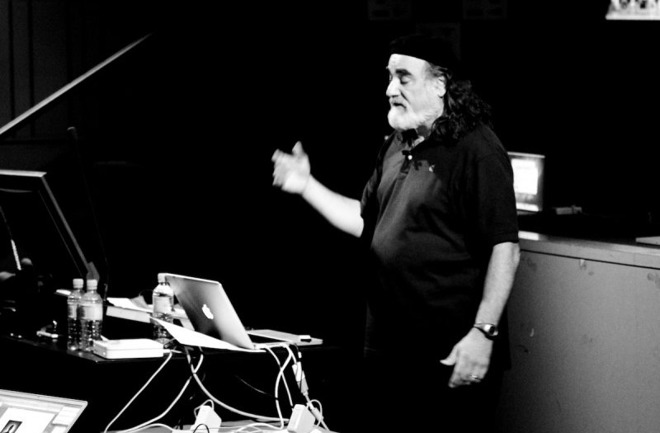 AppleInsider may earn an affiliate commission on purchases made through links on our site.
It was revealed on Wednesday that longtime Apple Product Manager of Automation Technologies Sal Soghoian, whose work is responsible for services like AppleScript and Automator, will be leaving the company in December as his post was recently eliminated.
Soghoian announced his own departure during a presentation at the MacTech Conference in Los Angeles, saying Apple is cutting the post he has held since 1997, reports The Mac Observer. Whether Soghoian's duties will be handed over to another team member is unknown, though the decision only serves to reinforce sentiment that automation technologies are no longer a priority at Apple.
The soon-to-be former employee addressed the recent development in a post to his website Mac OS X Automation.
"I joined Apple in January of 1997, almost twenty years ago, because of my profound belief that 'the power of the computer should reside in the hands of the one using it.' That credo remains my truth to this day," Soghoian writes. "Recently, I was informed that my position as Product Manager of Automation Technologies was eliminated for business reasons. Consequently, I am no longer employed by Apple Inc. But, I still believe my credo to be as true today as ever."
During his time at Apple, Soghoian worked on a variety of user automation products and technologies, many of which have seen diminished utility with each subsequent OS X — and now macOS — update. Apple's active automation projects include UNIX CLI (shell, python, ruby, perl), System Services, Apple Events (JavaScript, AppleScript, AppleScriptObj-C, Scripting Bridge), Automator, Apple Configurator (AppleScript, Automator), and application scripting support in Photos, iWork, Finder, Mail, and other Apple applications, according to Soghoian.
Despite Apple's decision to part ways, Soghoian remains upbeat on the future of user automation. After a brief vacation, he will begin fielding potential job offers and open himself up for consulting on Dec. 1. He also intends to maintain his Mac OS X Automation Dictation Commands websites, as well as a personal blog dedicated to his music.