Manhattan DA's office says it has 423 uncracked Apple devices in evidence room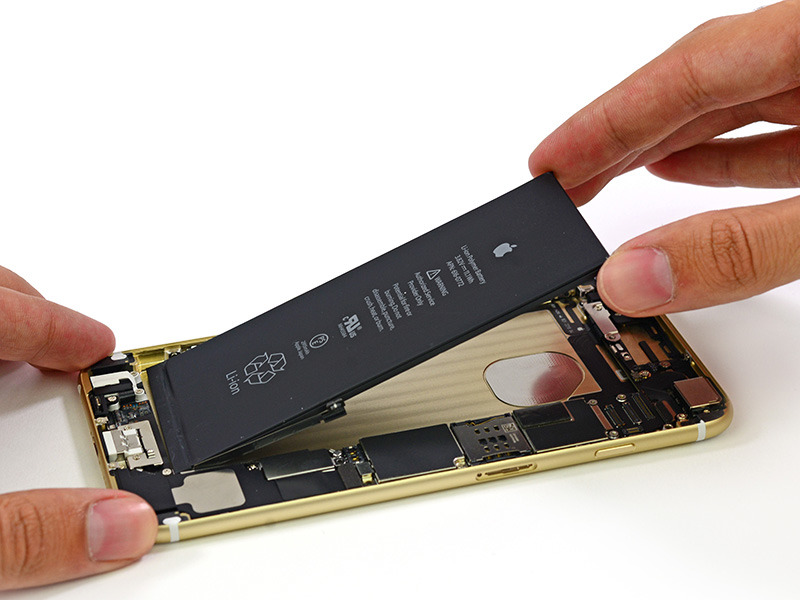 The Manhattan district attorney's office now has 423 uncrackable devices in its evidence room, all of them Apple products running iOS 8 or later, according to a new report.
Of these, the iPhone 6 is the most common by model with 166 units, Fortune said in a profile of the office's new digital crime lab, quoting official numbers. The 6 Plus ranks a distant second at 66, followed by the iPhone 6s (63). Distribution skews largely towards iPhones made in the last two years — in fact the office has just a single uncracked iPhone 4S.
Also in storage are 30 uncracked iPads, though the DA's office didn't identify these by model.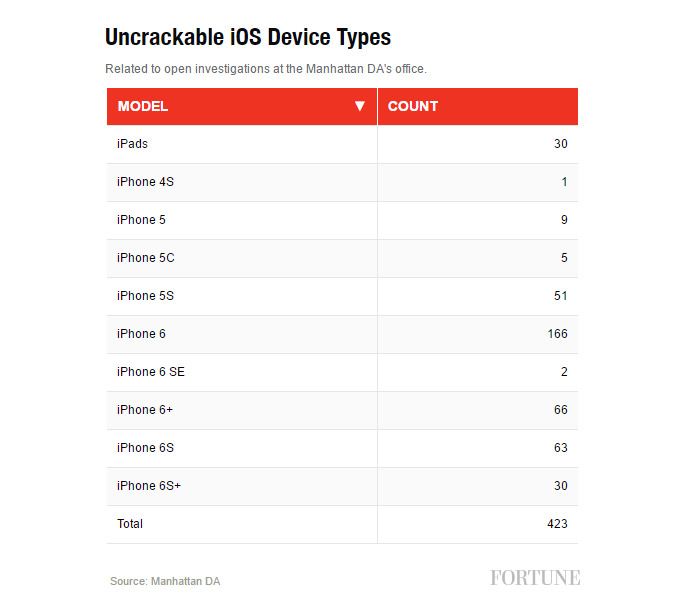 The largest share of the devices, 36 percent, were seized in cases involving electronic crimes and/or identity theft. 24 percent are connected to drug investigations, while much smaller numbers are related to charges like assault, murder, or sex crimes.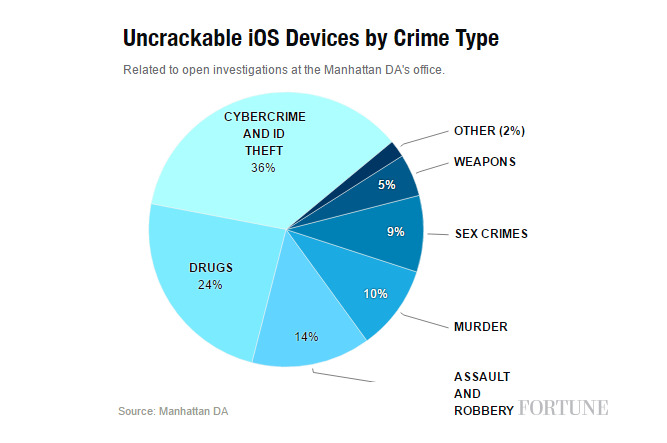 As recently as Sept. 2015, the office had less than 100 uncrackable iOS devices. An unexplained surge appears to have taken place between November and December of that year.
iOS 8, 9, and 10 all offer full-disk encryption, making it nearly impossible for anyone — including Apple — to access data on a device without its owner supplying the passcode. On products with Touch ID the situation is even more complex — while a person can potentially be compelled to supply their fingerprint, there's a limited time window in which to do so, and physical hacks may run into problems with the Secure Enclave.
DA Cyrus Vance has been an outspoken critic of Apple's encryption policies. While Apple has maintained that people have a right to privacy, and that strong encryption safeguards both against hackers and state surveillance, Vance has complained that this is really just a marketing ploy and interfering with legitimate investigations. The attorney has called on the U.S. Congress to legislate decryption on demand, though mandatory backdoors have so far been shot down in the legal arena.