Circulating five-second video causes Apple iPhones to freeze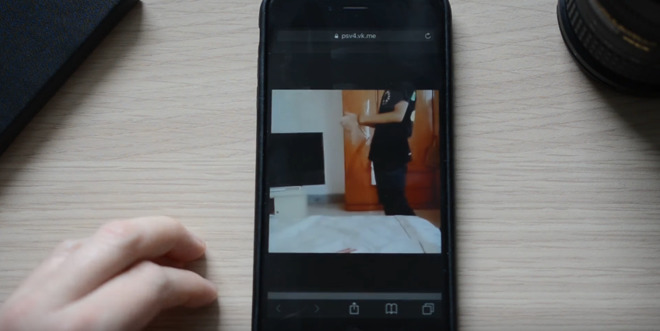 AppleInsider may earn an affiliate commission on purchases made through links on our site.
iPhone owners are cautioned to be careful about tapping unsolicited links as a new five-second MP4 video, currently being shared online, is causing devices to freeze not long after it's played.
The video is corrupt, and appears to be generating a loop which causes iOS 10 to crash, according to The Verge, which tested the glitch on several iPhones running versions of iOS 10.1.x or the iOS 10.2 beta. The issue first came to light on Reddit.
Notably the crash takes about 10 seconds, during which people can do other things on their iPhone as the device gradually slows down. Once an iPhone freezes the only option is to reboot it, though it should work as normal once it recovers.
Apple has yet to announce a fix for the issue.
The company has had to deal with similar issues in the past, such as in 2015, when a text string sent through Messages was able to prevent people from reopening the app, or would crash an iPhone entirely.