Fitbit to reportedly buy smartwatch maker Pebble for 'small amount,' phase out product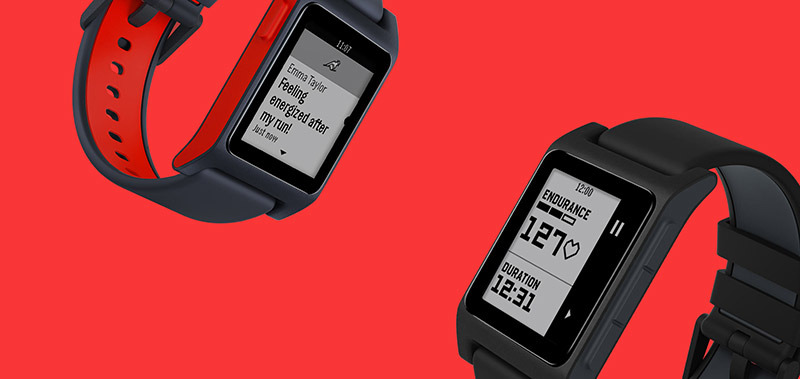 AppleInsider is supported by its audience and may earn commission as an Amazon Associate and affiliate partner on qualifying purchases. These affiliate partnerships do not influence our editorial content.
Wearable fitness device giant Fitbit is reportedly on the verge of buying out, and subsequently shutting down, smartwatch upstart Pebble for what sources describe as a "small amount."
Citing sources familiar with the matter, The Information reports Fitbit's interest in Pebble stops at intellectual property like the company's in-house smartwatch operating system. For this reason, Fitbit will discontinue the Pebble brand if and when the deal goes through, the report said.
News of the potential acquisition is perhaps unsurprising given Pebble's current state of affairs. The smartwatch maker, once a favorite among early adopters, has in recent months been struggling to stay afloat.
Pebble made waves when its e-paper smartwatch project broke Kickstarter records in 2012. Following development, what is now known as the Pebble Classic debuted in 2013 and went on to see moderate success thanks in part to buzz surrounding the crowd funding campaign.
More recently, however, the company's latest smartwatch devices debuted to tepid demand. In May, second-generation versions of Pebble's black-and-white display Pebble and color display Time launched alongside a wearable fitness accessory called the Core. Pebble has yet to ship Time 2 and Core units to preorder customers.
As for Fitbit, the rumored Pebble purchase follows the May acquisition of mobile payments technology assets from Coin. The move signals Fitbit's intent to incorporate NFC payments technology into a future smartwatch product, likely to better compete with products from market rivals Apple and Jawbone.
While Fitbit dominates the basic fitness wearables market, the company faces stiff competition from tech giant Apple. Of note, Fitbit's attempts to break into the more lucrative smartwatch segment — Blaze and Surge — are similar in function to Apple Watch, but are simply unable to compete with Apple's watchOS platform and accompanying app ecosystem. The same can be said for Jawbone, which has seen its own financial woes in a post-Apple Watch wearables world.
In many ways, Apple Watch and popular Android Wear devices are forcing a consolidation of the wearables market, and Fitbit's supposed acquisition of Pebble is a result of this top-down pressure.