Fitbit's 'basic' devices dominate wearables market, Apple Watch sneaks into third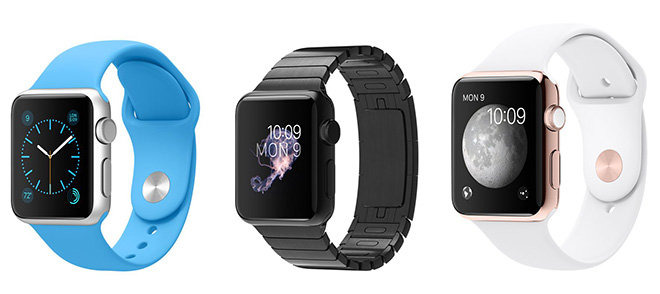 AppleInsider may earn an affiliate commission on purchases made through links on our site.
As the wearables market continues to evolve, new data shows a widening gap between basic and affordable fitness bands and more complex, do-it-all devices like Apple Watch — though the bulk of sales skew toward cheaper, simpler devices like Fitbit.
The burgeoning wearables segment continued to see explosive growth in the first quarter of 2016 with 19.7 million devices shipped, a 67 percent year-over-year increase, according to data from the IDC Worldwide Quarterly Wearable Device Tracker.
Researchers attribute surges in market demand to wider device distribution and healthy competition. Industry players, forced to differentiate their products in an increasingly crowded marketplace, are adopting new consumer targeting strategies. As the dust settles, the rift between basic single-use devices like Fitbit and complex all-in-ones like Apple Watch is widening, the study found.
"There's a clear bifurcation and growth within the wearables market," said Jitesh Ubrani senior IDC research analyst. "Smart watches attempt to offer holistic experiences by being everything to everyone, while basic wearables like fitness bands, connected clothing, or wearables have a focused approach and often offer specialized use cases."
Fitbit, focused on a single use for health and fitness tracking, continues to dominate overall wearable segment sales, leading with 4.8 million shipments and 24.5 percent marketshare in quarter one, up one million units from last year. While Fitbit's sale of prior product lines like Surge and Charge declined, the firm sold one million new Blaze smartwatches in the three month period ending in March.
Chinese upstart Xiaomi came in second with 3.7 million units shipped and a 19 percent marketshare, while Apple followed in third with 1.5 million units and 7.5 percent of the market.
In the smartwatch segment, IDC estimates that Apple is the industry's top vendor with a 46 percent share of the market, followed by Samsung with a 20.9 percent market share. Motorola comes in third with 10.9 percent of the market, while Huawei and Garmin round out the top five with 4.7 percent and 3 percent of the market, respectively. It should be noted that Apple has not announced specific sales figures for the Apple Watch, instead packaging those metrics into a catchall "Other" earnings report category.
In comparison to Apple's recently reduced $299 base model pricing, Fitbit's price point averaged $100 per device in the first quarter. The affordable pricing strategy, combined with a single purpose device, has helped Fitbit establish itself as a dominant player in the wearables market. Despite significant earnings, Fitbit's growing operating costs from $79 million to $215 million have led to lower stock gains and a weaker performance on Wall Street.